(Togo First) - Despite its relatively small size, Togo has great touristic assets - unique landscapes spread across the country's five regions, globally-recognized monuments and sites (one of which is listed in the UNESCO's world heritage sites), and a 45km coastline with beautiful fine sand beaches, bordering the atlantic ocean. All these make it a truly diversified touristic destination.
Diversified also is the country's hospitality offer, with more than 500 facilities registered - that is without taking into account, both high and low standing guest houses. And while it happens that a large number of these facilities are located in the Maritime and Plateaux regions, each region has at least one major hotel with large accommodation capacities. Few examples are the Hotel 2 Février, the Sarakawa and Onomo hotels which are in Lomé, or the 30 Août hotel in Kara (northern region).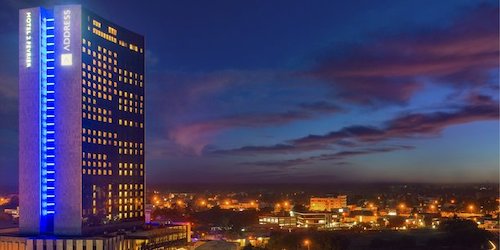 Such a wide range of facilities fosters the dynamism of Togo's tourism industry. This sector, let's note, highly contributes to the country's GDP (8%) and to job creation also.
Regardless, Togo has greater ambitions and to achieve those, it has decided to make big changes in this sector. The country seeks to raise tourism's contribution to the GDP to at least 10% by 2022, creating in parallel a minimum of 10,000 decent jobs in the industry by then.

"Go To Togo": Promoting tourism at all costs
To achieve its goals, Lomé focuses on promoting and developing seaside, cultural, sport tourism and ecotourism, with a particular accent on blue tourism.
Another touristic segment which the government looks to develop more and more is business tourism. Authorities actually want to make Togo a regional hub in this regard and it seems that its efforts in this framework have been paying off. In 2017 for example, the country was ranked second best (after Egypt) in regards to the increase in international tourist arrivals (+46%). The next year, the number of these arrivals soared another 26% compared to 2017, with 712,000 tourists registered. Meanwhile, the hospitality sector generated XOF48 billion that year (thus XOF3 billion more than in 2017).
Togo is also more open to tourists, according to various reports and global rankings (WTO, AfDB, Jumia).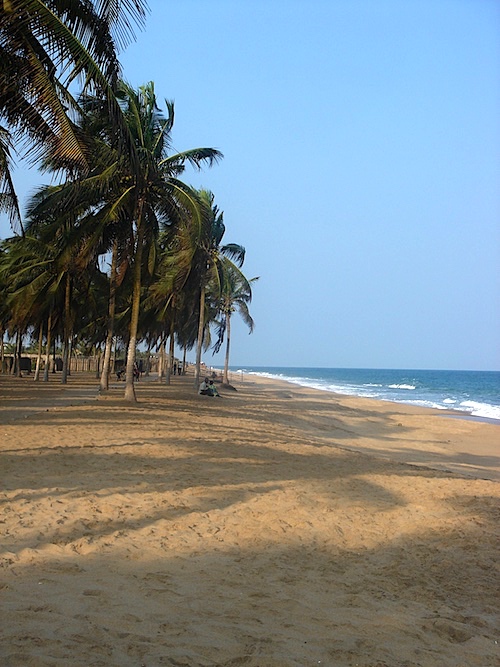 Still in line with its ambition to develop tourism, Togo wants to increase the rate of visitors per 100 locals to 5 by 2022, against 3.2 in 2015. Regarding revenue per visitor, Lomé eyes nearly $700 by 2022, from $520 in 2015.
These objectives will require Togo to engage into a quality-improvement quest, to forge its touristic identity - by focusing on blue tourism - and to clearly position itself as a tourism destination, by taking more initiatives similar to its "Go to Togo" concept.
The government also wants to better diversify, increase and valorize its hospitality and tourism offers. This should be done through systematic labeling and rating, facilitation of investments, and by consolidating the legal and organizational frameworks of the industry.
To this end, multiple steps were taken throughout 2019 to lay the foundations for the restructuring of tourism in Togo. For example, the country was represented at many major events worldwide, and hosted some first-class business events; it even organized the first national forum on tourism.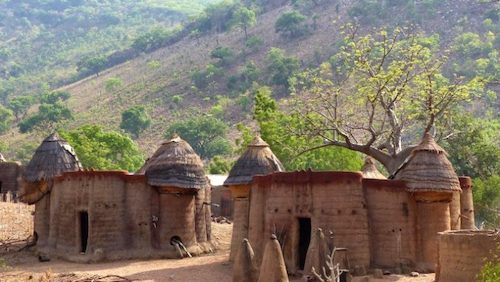 As a savanna area, Togo's Far North is rich in historical and cultural treasures. Most of the sites it is home to are listed as UNESCO world heritage sites. Some of the sites in this area that attract tourists the most include the Fosse aux Lions national park, the cave paintings of Namoudjoga, Oti's alluvial plains, and the Mandouri game reserve.
With its rich fauna and flora, the Kara region is another well-recognized tourism destination. It is characterized by a great biodiversity and appealing landscapes. Amongst the latter, there is the Koutammakou landscape (on the World Heritage list) which is home to the Batammariba and their impressive mud tower houses; the blast furnaces of Bandjéli; and the natural reserves of Kéran and Sarakawa. The Kara region is also a place where folklore has a dominating presence, a place where traditional feasts and dances are still usual (Akpéma and Evala).
With its relatively flat landscape, the Central region also has many cultural assets, the most important being the Fazao-Malfakassa national park where many safaris are organized. The region is also well-known for housing various artisanal activities.
Without any doubt, the Plateaux region is the most appreciated by nature lovers. It is Togo's main touristic and artisanal center. Some of its most attractive sites include Château Viale, the Kamina station, the Agou peak, the waterfalls of Kpimé and Akrowa, and the Djogbégan monastery.
While its main asset is its beautiful coast, the maritime region has many other attractions such as public parks, museums, private and public art centers, barter and fetish markets, slave houses, classified forests, architectural landmarks, which make it a very diversified and rich touristic destination. The climate in this region is cool and mild. It has a lush vegetation and multiple waterfalls.