Reforms relative to starting a business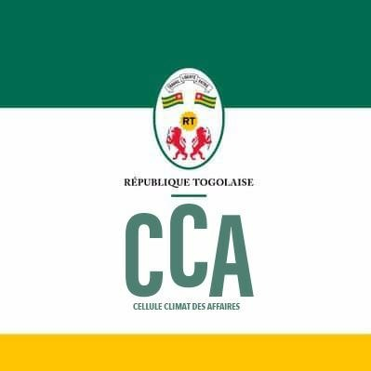 Reforms relative to starting a business
At the fifteenth position, worldwide, and first, in Africa, under the Starting a Business index of the 2020 Doing Business ranking, Togo sustains its reformative dynamics with more reforms… Following are the new measures introduced to make it easier to start a business in Togo in 2020
Reduction costs required to start a business
Since September 30, 2019, the fiscal stamp which was needed to register, and whose price was fixed at XOF1000, has been suppressed. As for the registration fees at the one-stop shop CFE, they now amount to:
XOF25,400 for individual companies
XOF28,250 for other types of companies
Suppression of online publication fee
The XOF1000 fee requested for online publication on the CFE website has been cancelled since February 26, 2020.
Suppression of procedure for verification of uniqueness of business name
From December 2019, it was no longer necessary to research if the name picked for any given business is unique before getting it registered.
Now, the name is automatically checked during the online submission of the registration application.
Click here for more information
Registering a business online
In the addition to the fact that it is now possible to register businesses online, promoters can now pay inherent fees online or via mobile. While the payment of these fees could only be made through mobile money platforms (T-Money and Flooz), online payment of fees required to start a business can now be made using prepaid Mastercard and Visa cards.
Result: It now takes five (5) hours to start a business on average.
Click here for more information
Publication of statistics related to business registration
Statistics related to business creation are now published weekly, monthly, and yearly, on the official website of the Centre de Formalités des Entreprises -CFE (Centre for Business Formalities).
Databases of CFE and RCCM are now connected
Effective since January 2019, the interconnection of the CFE and RCCM has allowed the latter to access the former's database where it can obtain digitized documents. The interconnection also facilitates the use of the RCCM OHADA software by the CFE, and subsequently enables the registration of submitted applications, which is done via the software.
For more information, download this document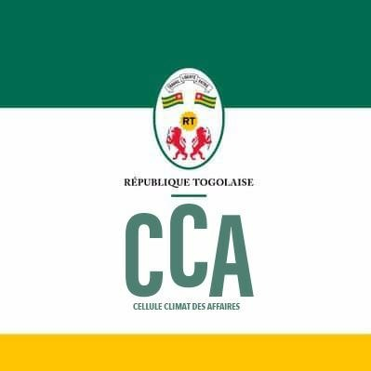 REFORMS OVERVIEW
STARTING A BUSINESS (more info)
At the fifteenth position, worldwide, and first in Africa, under the Starting a Business index of the 2020 Doing Business ranking, Togo sustains its reformative dynamics with more reforms….
ENFORCING CONTRACTS (more info)
Compared to some years ago when it was one of the lowest rankers under the Doing Business' Enforcing Contracts indicator, Togo, leveraging many efforts to improve its business climate, was able to jump significantly on the index in the recent years... .
CONTRACT EXECUTION (more info)
Creation of special chambers of commerce for small debts • Creation of chambers of commerce at the Court of Appeal • Civil and commercial cases now handled by distinct clerks • Establishment of commercial courts in Lomé and Kara • Lawyers and bailiffs now have access to the FORSETI COMMERCIAL platform • A maximum period of 100 days was fixed to settle a commercial dispute .
TRADING ACROSS BORDERS (more info)
In comparison to previous years,Togo has significantly improved its ranking under the"Trading across borders" indicator by adopting multiple reforms that focus mainly on the digitization and reduction in delays, for import and export procedures related to import and export.
In comparison to previous years, Togo has significantly improved its ranking on the "Trading across borders" index by adopting multiple reforms that focus mainly on the digitalization and reduction in delays, for import and export procedures related to import and export.
CONSTRUCTION PERMIT (more info)
After moving from the 133rd to 127th place under the 2020 Doing Business' construction permit index, Togo intends to reiterate this feat in the coming edition of the global ranking. To this end, it has introduced this year multiple reforms.
GETTING ELECTRICITY (more info)
Over the past two years, Togo's ranking under the Doing Business' Getting electricity and water indicator has increased consistently. Owing this performance to multiple reforms aimed at making it easier for businesses to access power and water, Lomé plans to introduce even more reforms this year to keep up its improvements.
REGISTERING A PROPERTY (more info)
Out of all the 'Doing Business' indicators, Property Registration is where Togo has improved the most since 2018. Indeed, after spending years in the lowest part of this ranking, the country now seeks to beat Rwanda which is the best performer on this index in Africa. To do so, Lomé has been introducing many reforms, with the latest batch implemented this year.
PUBLIC PROCUREMENT (more info)
From professionalization to digitization, through legislative regulations, Togo's public procurement framework is constantly being modernized. Several reforms have been implemented to improve the sector much to the benefit of the private sector, which is the focus of the National Development Plan.

PAYING TAXES AND DUTIES (more info)
To improve its business environment, Togo introduced some important reforms related to the payment of tax and duties. From the replacement of some taxes to the cancellation of others through exemptions, the country has only one objective: offer the most attractive tax framework to investors and economic operators. To achieve this, the authorities relied on digitization.