Reforms relative to trading across borders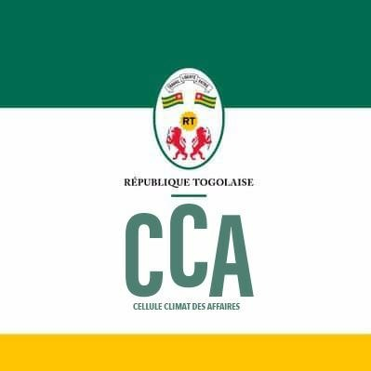 Reforms relative to Trading across borders
In comparison to previous years, Togo has significantly improved its ranking on the "Trading across borders" index by adopting multiple reforms that focus mainly on the digitalization and reduction in delays, for import and export procedures related to import and export.
EXPORTING
Creation of a digital platform through which the Certificate of Origin is issued
The decision of Togo's Chamber of Trade and Industry to dematerialize the request and issuance of a Certificate of Origin (CO) has drastically reduced the average processing duration from 48 hours to 5 hours.
Link to the platform: http://togocham.ccit.tg/Togocham/#/login
The Certificate of Origin is issued in three stages:
At the exporter's level
Exporters register directly on togocham.ccit.tg
After their registration is approved, they connect and click on "Request Certificate of Origin"
They pick and fill a form (ECOWAS/WAEMU) to which they attach the commercial invoice and the export declaration. Then, they click on "Send" to complete the request process.
Internal processing via the platform
Next, the system transfers the request to the Industry Director (DI) to be validated and signed, digitally. However, if some information is missing on the request form, it is sent back to the exporter for correction (rejection with cause). If approved, the signed CO is forwarded for verification at the customs division mentioned on the form.
After this verification, customs also validates the CO in the system and sends a notification to the exporter. Since the system is interconnected, the whole process takes about 30 minutes, according to available data.
Issuance of Certificate of Origin
Exporters receive the Certificate of Origin signed by the Industry Director and the affiliated custom officer (along with a mail notification).
Preview of issued Certificate of Origin
Reduction in paperwork required for exportation
From now on, only the commercial invoice, the export declaration and the certificate of origin are demanded for export transactions and these can be obtained at zero-cost online.
The TRIE booklet was suppressed from requirements, same for the packing list. As for the Unique Payment Order (DFU), it can be obtained at the one-stop shop (SEGUCE). The bill of lading is available online as well.
IMPORTING
Dematerialization of clearance procedures via Sydonia World
Procedures for clearing imported goods are completed online, and this has been effective since January 2019. Economic operators (licensed customs brokers, consignees, importers/exporters) must send to Syndonia World the detailed customs declaration along with original copies of documents for good clearance.
The compulsory use of Syndonia World allows the rapid processing of requests. All documents the operator needs are sent to him online by customs services: letter of transportation, embarking order, delivery order, storing bill, export bill, order for exit from stores and clearance areas; order of exit from warehouse, inspection certificate, customs declaration.
List of actual documentation necessary for importing
Certificate of value : While it is still requested at the moment, it should be suppressed upon the expiration of ANTASER's contract which should occur soon.
Import license: It is not requested for parts but it is the subject of the Bank's case study.
Packing list : Not necessary
Commercial invoice : Necessary
Certificate of Importation : Not necessary
Bill of lading : Necessary
ECTN : Necessary
Unique payment order (DFU) : Available at the SEGUCE's one-stop shop
Delivery order: Issued online
Bill of exchange : Not necessary, information available
SOLAS certificate : Not necessary
Sending requests for cargo exit from stores and clearance areas to the head of division, digitally
From March 2020, licensed customs brokers and consignees have been sending online requests for goods removal from stores and clearing areas, among others, to the division head for signing.
The dematerialization of clearance procedures (brigade) has led to less physical contact between private operators and the customs, in addition to accelerating the processing of files.
DOCUMENTS ISSUED BY THE CUSTOMS OFFICE AS A RESULT OF DEMATERIALIZATION
Sydonia world, Bolloré's cargo handlers system, and the LCT are interconnected
Togo Terminal has put online a digital platform where invoices are generated and payments made online through Ecobank. Similarly, Lomé Container Terminal has dematerialized its invoicing process and enabled its customers to proceed to online payments via NSIA Bank.
Reduction of delays for importing
Reduction in delays for manifest registration: Now, consignees can register the manifest 24 hours before the ship's arrival. This has helped reduce the time needed for importing goods to 24 hours.
Reduction in the waiting period for screening at the Lomé Container Terminal (LCT) which now operates 24/24, which has led to a significant reduction in physical controls, as well as delays recorded during screening, among others.
Inspection are based on risk management
Risk-based inspection is operational and is conducted in depth during every clearance operation. A selection committee was established in this framework.
Risk management has been automated
Impact of the reform: 50% of declarations are related to uncontrolled circuits. As for detailed declarations relative to spare parts for cars, they are also relayed to the same circuits from now on.
Creation of the project-group for automated risk management
Suppression of Extra Legal Labor (ELL)
The customs office has issued a memorandum ordering the suppression of escort fees to ease road transit between ECOWAS States. Competent authorities are working to finalize the creation of a unique ELL and related mobile payment method.
Reforms relative to trade across borders
Impact of the reform : Escort fees were cut by XOF6,000
Reason: Memorandum 055/2019/OTR/CG/CDDI of 25/10/2019 related to the suppression of indemnities for exporting goods in transit (Extra Legal Labor - ELL)
Improvement of infrastructures at the Port of Lomé
Completion of rehabilitation works, restoration of roadways and rough roads, added to the laying of optical fiber cables at the jetty n°1 since December 2019.
Completion of road works (tracing and separation; restructuring traffic direction) since January 10, 2020, and tracing traffic plan, making the latter more fluid. As a result, the processing delays on the spot and at the gate of the port have reduced, and vehicle traffic at the port's entrance is more fluid.
For information: download this document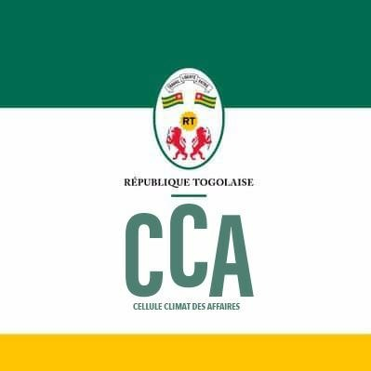 REFORMS OVERVIEW
STARTING A BUSINESS (more info)
At the fifteenth position, worldwide, and first in Africa, under the Starting a Business index of the 2020 Doing Business ranking, Togo sustains its reformative dynamics with more reforms….
ENFORCING CONTRACTS (more info)
Compared to some years ago when it was one of the lowest rankers under the Doing Business' Enforcing Contracts indicator, Togo, leveraging many efforts to improve its business climate, was able to jump significantly on the index in the recent years... .
CONTRACT EXECUTION (more info)
Creation of special chambers of commerce for small debts • Creation of chambers of commerce at the Court of Appeal • Civil and commercial cases now handled by distinct clerks • Establishment of commercial courts in Lomé and Kara • Lawyers and bailiffs now have access to the FORSETI COMMERCIAL platform • A maximum period of 100 days was fixed to settle a commercial dispute .
TRADING ACROSS BORDERS (more info)
In comparison to previous years,Togo has significantly improved its ranking under the"Trading across borders" indicator by adopting multiple reforms that focus mainly on the digitization and reduction in delays, for import and export procedures related to import and export.
In comparison to previous years, Togo has significantly improved its ranking on the "Trading across borders" index by adopting multiple reforms that focus mainly on the digitalization and reduction in delays, for import and export procedures related to import and export.
CONSTRUCTION PERMIT (more info)
After moving from the 133rd to 127th place under the 2020 Doing Business' construction permit index, Togo intends to reiterate this feat in the coming edition of the global ranking. To this end, it has introduced this year multiple reforms.
GETTING ELECTRICITY (more info)
Over the past two years, Togo's ranking under the Doing Business' Getting electricity and water indicator has increased consistently. Owing this performance to multiple reforms aimed at making it easier for businesses to access power and water, Lomé plans to introduce even more reforms this year to keep up its improvements.
REGISTERING A PROPERTY (more info)
Out of all the 'Doing Business' indicators, Property Registration is where Togo has improved the most since 2018. Indeed, after spending years in the lowest part of this ranking, the country now seeks to beat Rwanda which is the best performer on this index in Africa. To do so, Lomé has been introducing many reforms, with the latest batch implemented this year.
PUBLIC PROCUREMENT (more info)
From professionalization to digitization, through legislative regulations, Togo's public procurement framework is constantly being modernized. Several reforms have been implemented to improve the sector much to the benefit of the private sector, which is the focus of the National Development Plan.

PAYING TAXES AND DUTIES (more info)
To improve its business environment, Togo introduced some important reforms related to the payment of tax and duties. From the replacement of some taxes to the cancellation of others through exemptions, the country has only one objective: offer the most attractive tax framework to investors and economic operators. To achieve this, the authorities relied on digitization.