(Togo First) - Last Friday, Oct. 7, Togo was picked to head the International Coffee Organization (ICO) in 2023. The Togolese Enselme Gouthon was elected, unanimously, as Vice President of the ICO. The election took place during the 134th session of the Council, in Bogota, Columbia.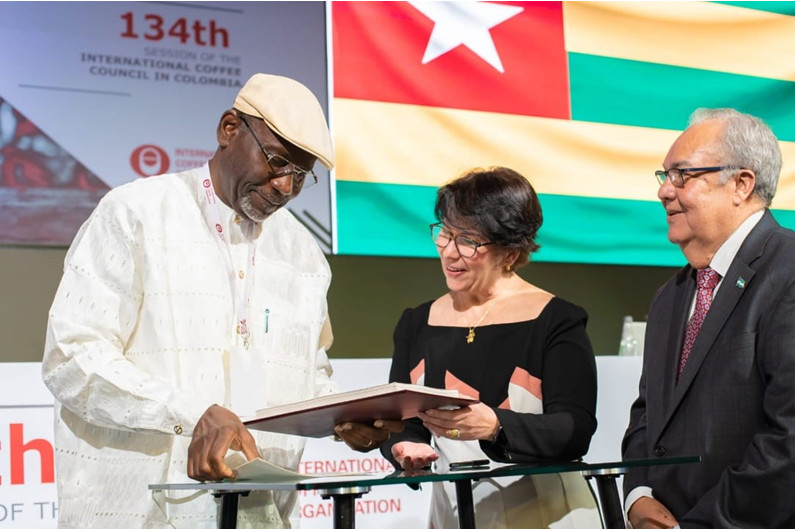 Togo will take the place of Italy whose term will end in September 2023.
Enselme Gouthon is already the president of the Robusta Coffee Agency of Africa and Madagascar (ACRAM), as well as the executive secretary of the Togolese Coordination Committee for Coffee and Cocoa (CCFCC).
Togo distinguishes itself for the quality of the beans it exports. In the last commercialization campaign, the country sold 3,200 t of coffee, compared to 2,000 t the year before, according to the CCFCC.
The ICO regroups the world's biggest coffee-producing countries and the majority of consuming countries. This is the main body handling issues related to coffee worldwide and its members contribute 98% of global output and take in over 67% of global consumption.
Ayi Renaud Dossavi