(Togo First) - The Togolese Prime Minister, Victoire Tomégah-Dogbé, received a delegation from the organization committee of the Festival de la Marmite (FESMA) last Tuesday, May 9. Their mission was to show her the results of the second edition of the food fair which was recently held in Lomé, the capital.
The theme picked for the fair this year was "Cooking and SDGs: Rethinking Food Culture, Sharing, and Consumption. It brought together for a week, amateurs, professionals, officials, institutions as well as the general public, to promote African gastronomy.
40 countries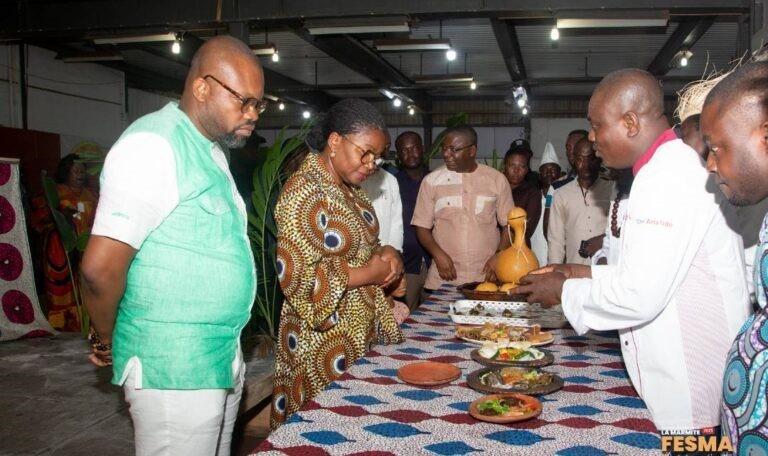 "This year, we were able to see a great diversity of dishes from different parts of Africa. All the countries represented had the opportunity to exchange culinary experiences, with the participation of Togolese chefs from France and their counterparts from West, East, and Central Africa," said Olivia de Souza Paass, sponsor of the event, after the meeting with PM Tomegah-Dogbé.
Over 200 exhibitors and several thousand visitors attended the fair. They came from 40 countries out of Africa's 54 States.