(Togo First) - A fruit and vegetable processing unit, the first in Togo, was inaugurated in Tsévié last Thursday. The facility, which will mainly make tomato paste and pineapple juice, was inaugurated by the minister of grassroots development and youth employment, Myriam Dossou-D'Almeida.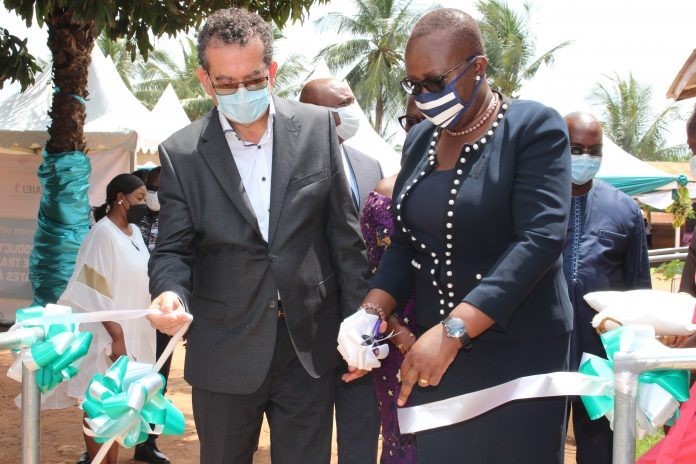 "The commissioning of this processing unit opens up a new page in our country's agribusiness sector and especially regarding the production of fruit juice and vegetable processing. The unit will help better leverage the strategic position of the Tsévié, notably relative to the Industrial Platform of Adétikopé (PIA), and create jobs for the youth," through entrepreneurship, said Myriam Dossou-D'Almeida.
The initiative, led by the FAIEJ - the Fund for Support to Youth-led Business Projects - was backed, technically and financially, by the GIZ's Sustainable Economic Development Program (ProDED). The institution injected CFA30 million into the project.
Esaïe Edoh