(Togo First) - Donaldson Sackey, former Togolese soccer player and CEO of Timeless Capital, has been nominated for the Africa Talents Awards which celebrates young African talents and personalities. The entrepreneur represents Togo in four categories.
These categories are Best Innovation (with his cryptocurrency, Timeless Capital Coin), Best Young Leader, Best Entrepreneur, and Best Diaspora Talent. The nomination will continue until November 19, 2021.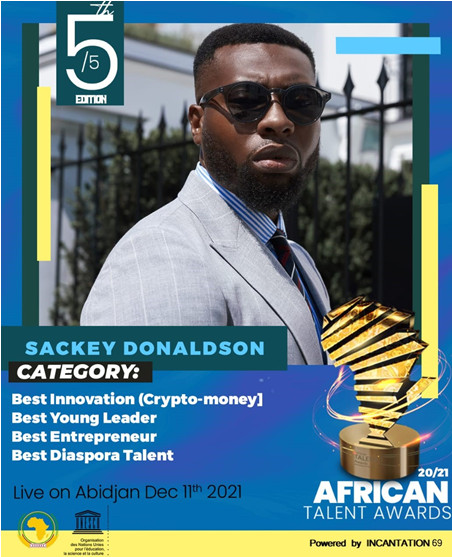 "Public voting will take place from November 21 via SMS (counting for 50%), and our web platform (counting for 20%). The jury's decision counts for 30% of the final voting score obtained by those who will be awarded," the event's organizers informed.
Sackey should thus attend the awards ceremony which is set to take place on December 11th in Abidjan. He will be there with several civil society actors, artists, athletes, and entrepreneurs from Africa and its diaspora. Among them should be the Congolese rapper Youssoupha, the former French international soccer player of Ivorian origin Djibril Cissé and the anti-racism activist of Malian origin Assa Traoré.
The awards are backed by UNESCO and the African Union (AU).