(Togo First) - On May 1, the staff of the Togolese Presidency and affiliated institutions celebrated Labor Day with Minister and Secretary General of the Presidency, Sandra Ablamba Johnson, and the President's close collaborators in attendance. On the occasion, participants reiterated their commitment to work with President Faure Gnassingbé to successfully implement the government's Togo 2025 roadmap.
Sandra Ablamba Johnson expressed her gratitude towards the staff for actively contributing to the country's socio-economic development. She then urged them to remain highly professional, while noting the importance of each team member in contributing to Togo's success.
"The President's ambition is to have quality human resources which will ensure better implementation of the government's Togo 2025 Roadmap. He continuously takes steps to make sure that the fruits of our country's growth are shared fairly and equitably," she said, before adding: "Therefore, I encourage us to sustain a culture of excellence, responsibility, team spirit, civic commitment, and excellence in everything we do, and everything we are entrusted with."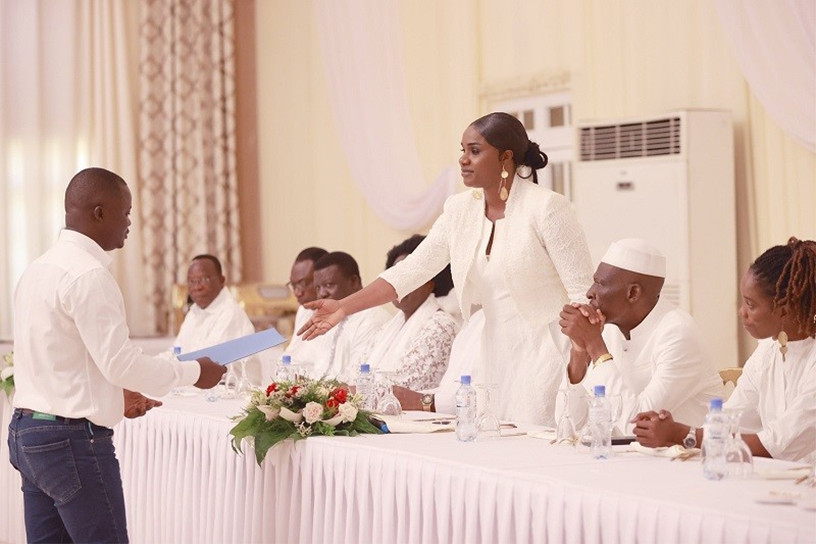 During the celebration, Johnson also thanked retired civil servants for "their loyalty and sacrifices they made for the country's growth."
Esaïe Edoh