(Togo First) - The third edition of the Marché international de l'artisanat du Togo (MIATO) (International Fair of Craftsmanship of Togo) ended on November 5, 2023. The closing ceremony was attended by Togo's Minister of trade and local consumption, Rose Kayi Mivedor. On the same occasion, several prizes were awarded to some of the participants.
The prizes include the Special Award of the Head of State which covers the participation of recipients in any African fair of their choice outside the country. The two recipients of this award are Nadiaka and Pagne Africain–they are Togolese craft companies.
The other prize is the Innovation Award which was won by Traoré Mahamadou from Mali, Kawe Eyaheza (Togo), and Frank Adomalinkpo (Benin). The three respectively came first, second, and third in this category, grabbing CFA1 million, CFA600,000, and CFA400,000.
Under the Excellence Award category, three Togolese entrepreneurs were picked. They are Ekue Adoté, who came first and grabbed CFA650,000, Offissa Kokou Dodji who came second (CFA500,000), and Kadjala Nieky (CFA350,000).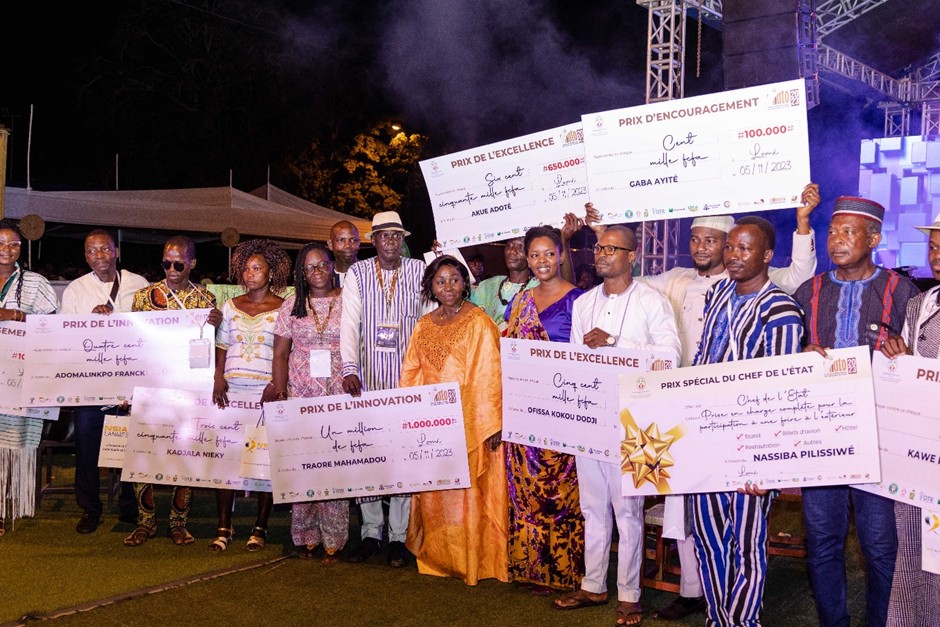 Prizes were also given to the youngest exhibitor, Ornella Iyatan, and Gaba Ayité, who won the prize for the most beautiful stand. All Encouragement Award winners received a cheque for CFA100,000.
The Month of Local Consumption also ended the same day the MIATO did. The minister of trade, Rosa Kayi Mivedor, lauded the success of both events, which, she claimed, reinforced the ties between craftsmanship and local consumption.
This year, the MIATO registered over 800 exhibitors, from Togo, Belgium, Tunisia, Cameroon, Gabon, Chad, Burkina Faso, Benin, Mali, and many more. Mali was the guest of honor for this edition.