(Togo First) - A top-level Millennium Challenge Corporation (MCC) delegation is in Togo at the moment. The team, led by James Gerard, Executive Director of the Threshold Programs, took part, on May 8, in a review meeting for Threshold in the country.
The delegation, according to the OMCA, which is the MCA's local agency, came to analyze with key stakeholders, synchronization bridges between the Threshold's ICT and Land Reform projects (LRAP) and the Compact, with a focus on the LRAP projects.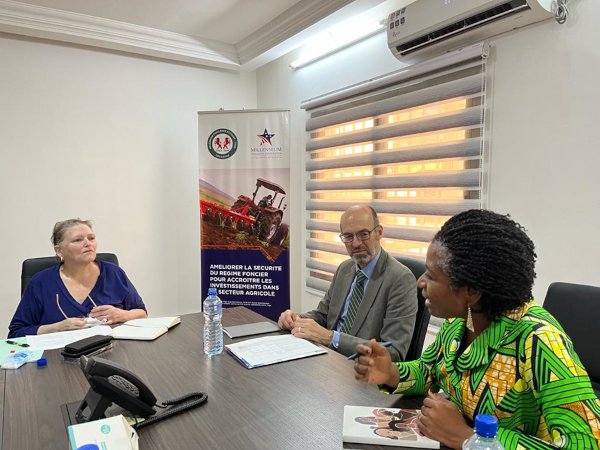 Another goal is to bolster existing mechanisms aimed at fighting gender-based violence, and at making sure that environmental and social norms are respected as part of the program.
The delegation should meet several officials during its stay in Togo. Among others, it is expected to go to the land reform ministry and the digital economy ministry. They will also meet with the chairman of OMCA Togo and the country coordinator of the MCC's Compact program.
Togo received $35 million under the Threshold program. This includes $8 million for LRAPs. The country also recently obtained $12 million to prepare a project which it will submit to the MCC as part of the Compact. The latter provides more important financing packages.