(Togo First) - Africa Ceo Forum and Ecobank will hold on May 19, 2022, a forum that will showcase investment opportunities in Togo.
Investir au Togo (Invest in Togo), as the program is called, will especially focus on opportunities available in the following sectors: infrastructure, agribusiness, digital, and energy.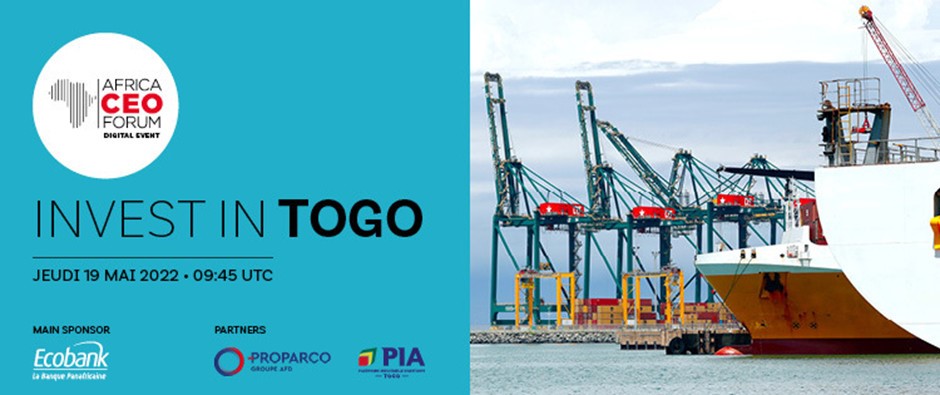 The event will also host a panel on the Togolese ecosystem, especially its business environment, key sectors, and reforms.
According to our source, Sani Yaya, Togo's minister of finance, will be the forum's special guest. He will, during a webinar, address foreign investors, CEOs of multinational firms, consultants, financial institutions, and African businesspeople.
Africa Ceo Forum is a company owned by Jeune Afrique Media Group. It considers Togo as West Africa's leading business hub, and one of the continent's economies that is most resilient against the Covid-19 pandemic, forecasting a growth of 6.1% for the country this year, compared to 5.5% in 2019.
Esaïe Edoh