(Togo First) - Last month, KingCafé, a Togolese company that is specialized in the industrial processing of coffee and cocoa, signed technical partnership agreements with Morola and Veronesi, two Italian firms that operate in the same sector.
With the first, Morola, KingCafé landed a patent-sharing deal. The deal with Veronesi will allow the Togolese firm to improve the quality of its coffee. Paul Kpelly, founder of KingCafé, claimed that both agreements will enable his company to provide "coffee that meets international standards."
Moreover, KingCafé will start producing new-generation coffee makers, in large quantities and at a low cost. "Thanks to these two deals, we will start assembling parts locally, and entirely manufacturing coffee makers in Togo," Kpelly said.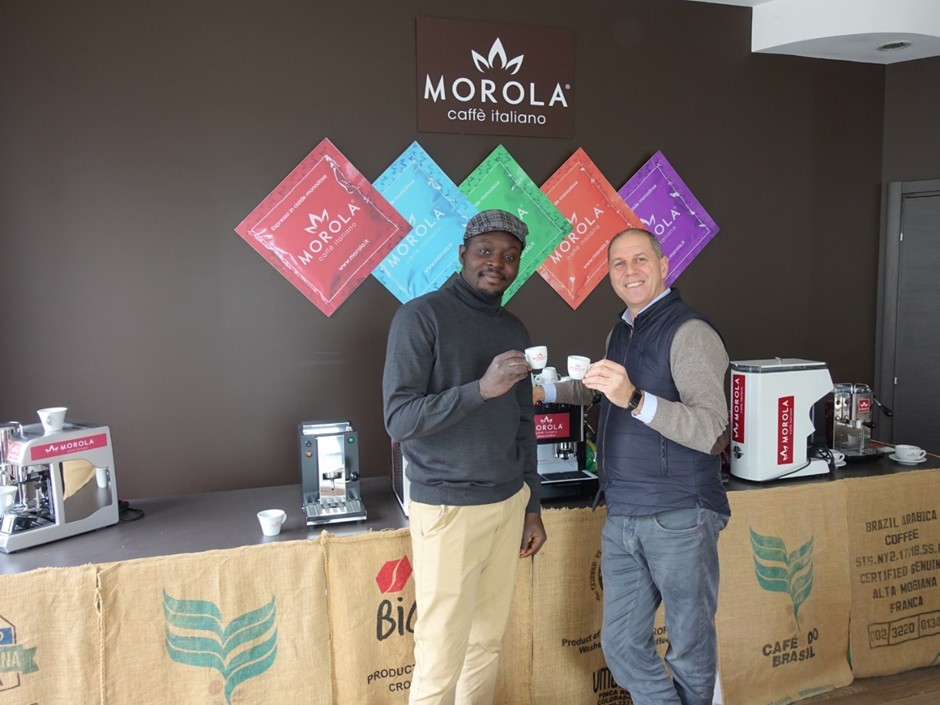 Back in June 2022, KingCafé opened its capital, hoping to raise up to CFA900 million for its expansion–across the WAEMU, in Central Africa, France, and the U.S. Another goal of the firm is to boost its annual output, from 2.5 T to 150, 300 or 1,000 T.
The firm was created in 2018 and by the end of 2021, it claimed a turnover of CFA96 million.
Esaïe Edoh