(Togo First) - President Faure Gnassingbé of Togo is still in Doha for the 2nd edition of the Qatar Annual Economic Forum. Yesterday, June 21, during a session titled "In conversation with President Gnassingbé" he revealed the various opportunities his country has to offer investors.
The leader mainly focused on attractive initiatives to develop value chains, especially those that can make the Autonomous Port of Lomé (PAL) more competitive, as it is a key component of the Togolese economy.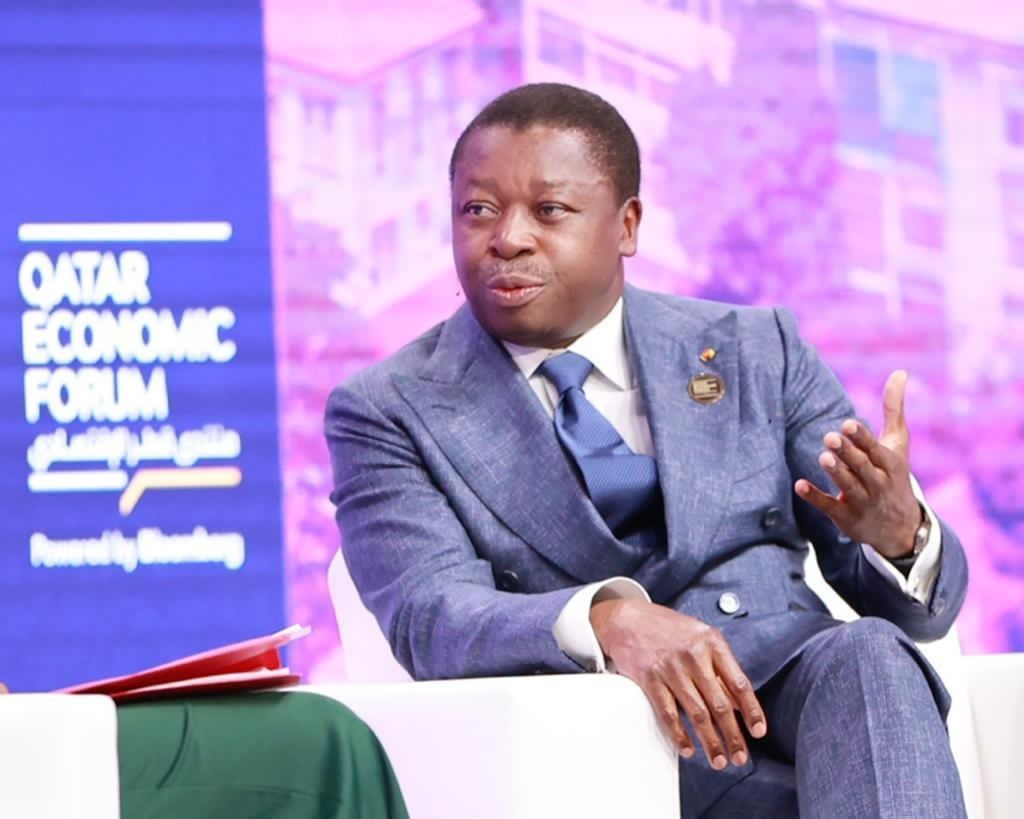 He also talked about socio-economic inclusion, amid the ongoing health crisis, inflation, and insecurity at the regional level.
Regarding the health crisis, President Gnassigbé said "Togo handled it by trying to provide solutions to disadvantaged populations from the beginning of the pandemic."
He then presented solutions proposed to tackle the jihadist threat that Togo and many other West African countries face, as well as the Emergency Program for the Savannah region–a CFA16 billion program to fight poverty.
During the panel, the Togolese president also unveiled to investors the main lines of the 2025 roadmap which aims to strengthen social inclusion and harmony, create more jobs, and modernize the country. The panel was held in the presence of representatives of international financial institutions, companies, and diplomats.
Esaïe Edoh