(Togo First) - As the world keeps dealing with wheat supply issues spurred by the war in Ukraine, the Togolese authorities encourage the transformation of local tubers and cereals into bread. Yesterday, May 23, the country's Prime Minister, Victoire Dogbé, visited some companies based in Lomé that make and use local flour. She was with the minister of trade, Kodjo Adedze, and the minister of grassroots development, Myriam Dossou d'Almeida.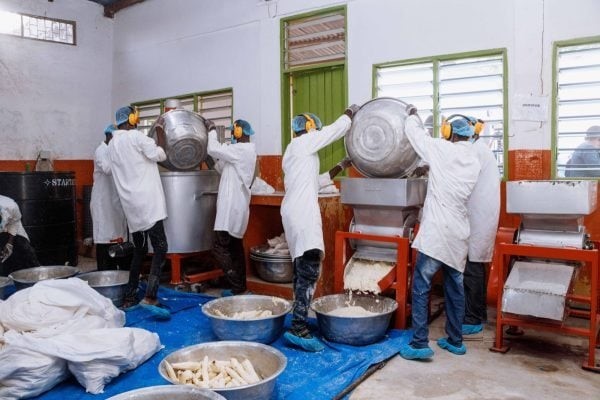 The companies visited include Wesa Glory Corporation (WGC), Boulangerie Jérusalem and Minagro Group. They make flour and bread using cassava, yam, soybean, maize, and rice.
During the visit, the PM reiterated the government's ambition to boost the local processing of local products. Dogbé stressed the need to integrate local flour into the production of bread and other bakery products.
Since February 24, 2022, when Russia invaded Ukraine, Togo, like several other countries, has been suffering from the resulting wheat crisis.
In 2020, Togo imported around 70,000 t of wheat and meslin from Russia, according to the World Trade Organization (WTO).
Esaïe Edoh