(Togo First) - The government and the private sector had their first consultation meeting of the year on Thursday, Feb 23. The meeting was chaired by Prime Minister Victoire Tomegah-Dogbe, and it revolved around "the dynamics of private investment and the financing of SMEs and SMIs".
In detail, the participants discussed the current crises shaking the world, such as Covid-19, the war in Ukraine, and how they impact global supply chains. They also assessed the impact and effectiveness of the various measures that the Togolese government introduced to support the private sector amidst these crises.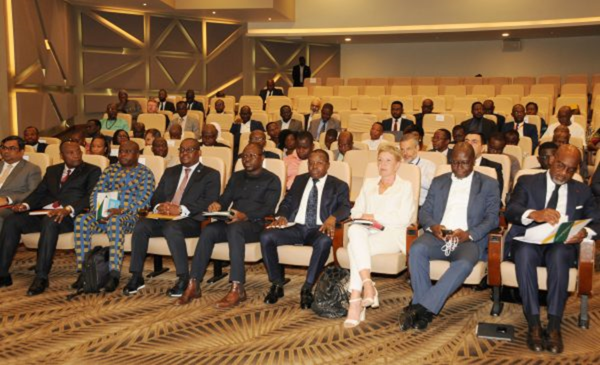 Present during the talks, the minister of investment promotion, Rose Kayi Mivedor, declared: "We looked at the past three years (2019,2020, and 2021) and noticed a slight decrease in 2020 induced by the Covid-19, with big companies slowing slightly in terms of investment strategies, but things went back up in 2021. This helped us confirm the private sector's resilience and is proof of economic stability."
At the end of the talks, the government said it would keep backing the private sector, SMEs especially. "Bolstering SMEs' capacity is a must, especially those created by young people, to help them better structure their project, so they have access to financing that is viable and meets their growth needs because if these companies prosper, it is Togo that prospers," said PM Tomegah-Dogbe. She added that "Togo has a great investment dynamic and to take advantage of that, young people must be trained."
The consultation meeting aims to foster Togo's economic development. It takes place at regular intervals throughout the year.
Esaïe Edoh