(Togo First) - Togo's Prime Minister, Victoire Tomegah-Dogbe, recently inaugurated a new shea butter factory in Gbatopé, in Zio, a prefecture of the Maritime region.
The plant, which was inaugurated on Feb 24, cost CFA1.8 billion. The project, named Label d'Or, was co-financed by the United States Agency for International Development (USAID).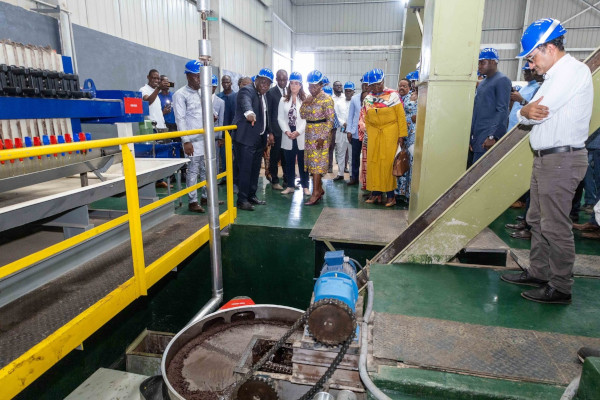 Every year, the plant should produce 4,300 t of butter and 6,750 cakes for revenues of €7 million (about CFA4 billion). It is powered by solar panels and can process 30 t of shea kernels daily.
Also, the plant's executive team said it should employ up to 268 workers and work with thousands of kernel collectors.
"Setting up this facility perfectly aligns with dynamics to create jobs massively, and fight poverty in rural areas," said Kodjo Adedze, the minister of trade, before adding: "the implementation of this project boosts the added value of Togo's shea kernels and this plant's establishment will contribute to the socio-economic development of the country."
Esaïe Edoh