(Togo First) - Togo and Iran are looking to reinforce their cooperation in the health, agriculture, and energy sectors. The matter was discussed in a recent meeting between some Iranian authorities and a delegation led by the Togolese Minister of foreign affairs, Robert Dussey, who ended a working visit in the middle eastern country last Wednesday.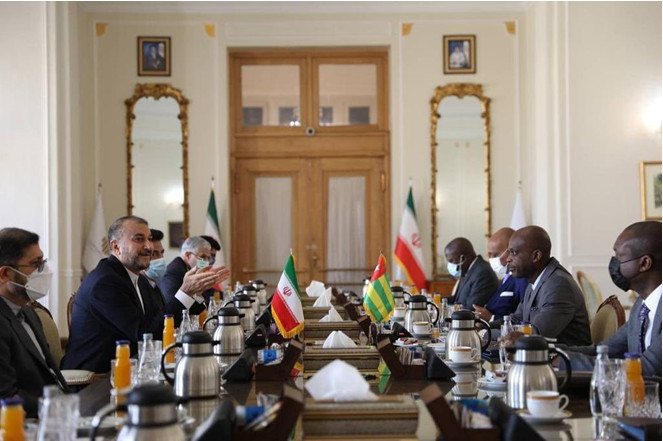 Concretely, the two countries agreed to hold medical training programs and proceed to a mutual exchange of professionals in the health sector. Iran also mentioned the possibility of setting up a pharmaceutical plant in Togo, at the Industrial Platform of Adétikopé (PIA) to be precise.
Relative to energy, Iran said it is committed to helping Togo successfully implement its national electrification strategy and back its efforts to achieve universal access to electricity by 2030.
On the agricultural front, the Togolese and Iranian delegations reviewed the Togo irrigation support project. The latter should be further discussed by both parties in an upcoming meeting.
During the recent roundtable, Minister Dussey's delegation presented Iranian economic operators with business opportunities available in Togo. Subsequently, both nations decided to promote collaboration between their respective private sectors, via business meetings and exchange trips.
According to sources close to the matter, these various projects should be discussed in-depth during the upcoming trip of Iran's Minister of foreign affairs, Hossein Amir-Abdollahian, to Lomé.
Back in 2010, Togo and Iran signed two visa exemption agreements for diplomatic passport holders. Lomé also granted a prospecting license to Iranian mining firms. These moves were also aimed at bolstering cooperation between the two countries.
Esaïe Edoh