(Togo First) - The Nigeria-Morocco mega gas pipeline project could soon materialize. Recently, Nigeria's National Petroleum Company Limited (NNPCL) announced that it will invest $12.5 billion to acquire a 50% stake in the $25 billion infrastructure project.
The pipeline will stretch 5,600 kilometers along the Atlantic coast, running through 13 countries, including Togo. Morocco will host 1,672 kilometers of the pipeline.
A wake-up call from Ukraine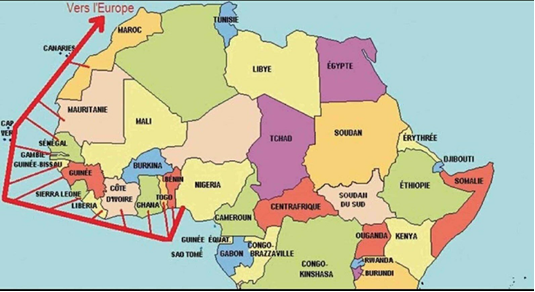 The gas pipeline project was initiated in 2016, by Morocco's King Mohammed VI and Nigerian President Muhammadu Buhari, but it recently gained traction as energy prices started rising and Europe started reducing its gas supplies because of the war in Ukraine.
For now, said the CEO of NNPCL, Mallam Mele Kyari, the project is at the environmental impact study and right-of-way survey phase. Timipre Sylva also explained that the date to commence the project was yet to be set. According to him, some administrative details must be settled before the date is picked.
Togo, it should be noted, imports natural gas from Nigeria to meet its energy demand. Lomé, however, should receive right-of-way dues as the mega pipeline will cross it.
The upcoming pipeline will add to existing infrastructure, such as the West Africa Gas Pipeline (WAGP) which connects Nigeria to Ghana, via Benin and Togo.
Ayi Renaud Dossavi