(Togo First) - The West African Development Bank (BOAD) has disbursed additional financing of CFA5 billion for the Sheik Mohamed Bin Zayed plant in Togo. The plant, which was inaugurated on June 22 by Faure Gnassingbé, had already benefited from a CFA7 billion facility from the regional lender.
The news was disclosed at the end of last week by the BOAD itself.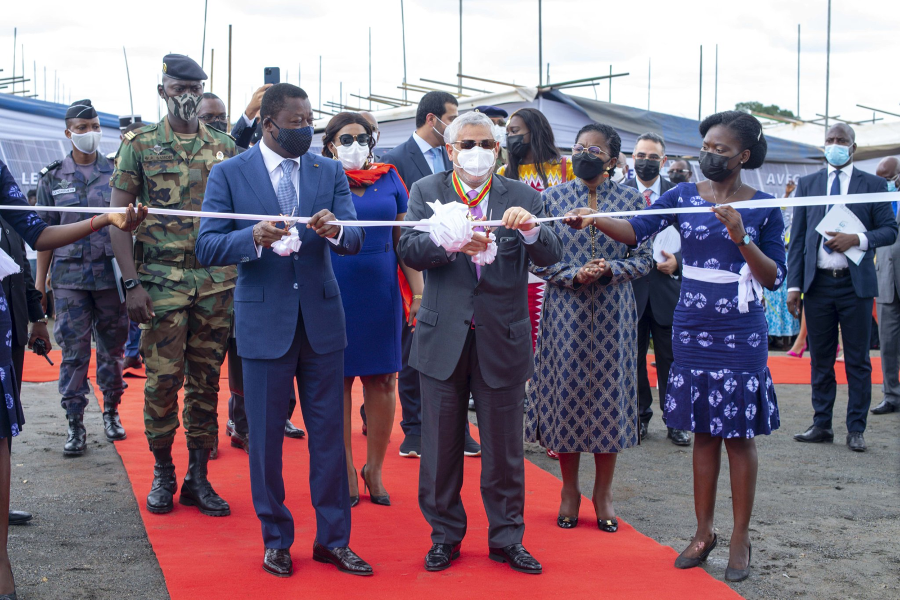 The new funds, the bank says, will serve to expand the plant's output from 30 MWp to 50 MWp. Adding the new financing, the total cost of the infrastructure is now CFA26 billion. It is co-financed by the Abu Dhabi Fund for Development (ADFD).
It should be noted that about two months ago, a 47 MW turbine was launched at the Kekeli Efficient Power thermal plant. This was the plant's first turbine. A second one, with a capacity of 18 MW, should be launched by the end of the year.
All these projects align with Togo's efforts to achieve universal access to electricity by 2030, with renewables contributing 50% of its energy mix. The country should benefit from Nigeria's power surplus, via the North Core regional project.
Klétus Situ