(Togo First) - Quite active in Africa, Aera Group, a French firm that delivers environmental certificates, is looking to reinforce its presence in West Africa, especially in the climate finance sector. In this framework, the president of the company, Fabrice Le Saché, met a few days ago with Togo's leader, Faure Gnassingbe. He believes Togo is a great starting point in the region.
"Lomé is a major financial hub which has a major role to play in the development of climate finance in the sub-region," said Le Saché who is also vice president and spokesman of MEDEF.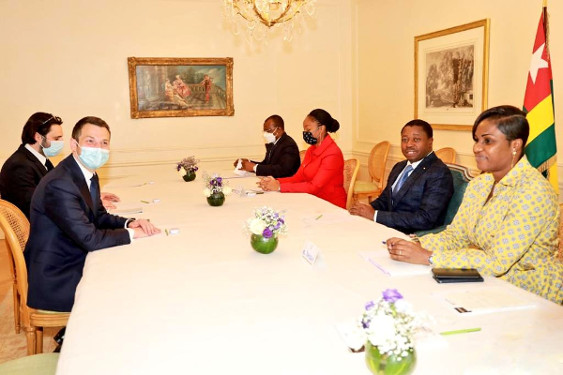 In the meantime, the Paris-based group informed that many contracts are being signed between the two parties, for the acquisition of environmental certificates for clean energy projects, among others.
As a reminder, Aera Group sold 35% of its shares to Arise IS ten days ago. Aris IS is the firm that operates the Adetikope Industrial Platform.
Octave Bruce