(Togo First) - Last Thursday, October 27, the Banque Sahélo-sahélienne pour l'investissement et le commerce (BSIC), inaugurated its headquarters in Lomé, Togo. Some Togolese officials, including the minister of finance, Sani Yaya, and the minister of investment promotion, Rose Kayi Mivedor, attended the ceremony. There were also executives from the bank.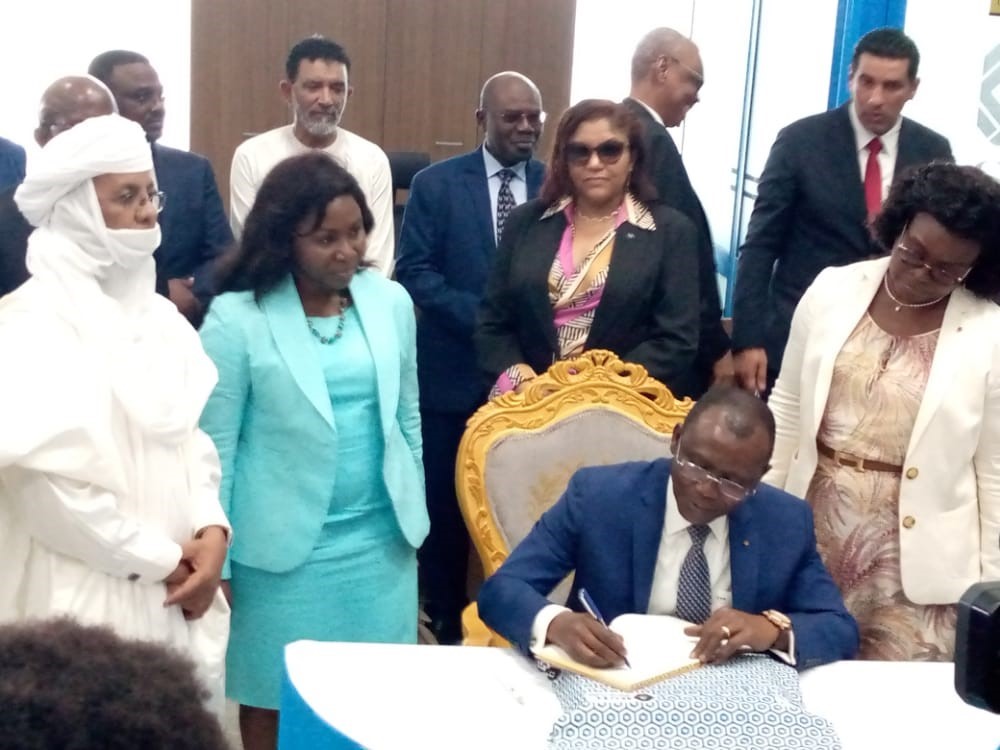 Now that it has its headquarters, BSIC will grow its presence in Togo and serve the Togolese people, said the managing director of the Togolese division, Kadidiatou Josiane Kossomi.
In line with its mission to promote investment in member countries of the Community of Sahel-Saharan States (CEN-SAD), the regional bank wants to strengthen its contribution to the national economy by financing key State projects that fall under the government's 2025 roadmap. The BSIC, the same source added, wants to develop sustainable partnerships with economic operators in the country.
"This headquarters shows our intention to stay in Togo for an indefinite period and develop sustainable partnerships with economic operators, whether they are individuals, companies, institutions, SMEs or SMIs," said Mamadou Diouf, one of the main managers.
The BSIC has been active in Togo since 2006. It currently has 17 branches in the country but wants to open more. In 2021, the lender posted the biggest decline (-20%) in outstanding loans.
The BSIC was created in 1999, after the creation of the CEN-SAD in February 1998 in Tripoli (Libya).
Esaïe Edoh