(Togo First) - The construction of the U-Lab incubator of the University of Lomé (U.L) has effectively begun, three years after the project was announced. The foundation stone for the facility was laid on September 21, 2022.
The stone laying ceremony was attended by the minister of higher education, Ihou Wateba Majesté, U.L's chancellor, Komla Dodzi Kokoroko, and the UNDP's representative, Aliou Dia.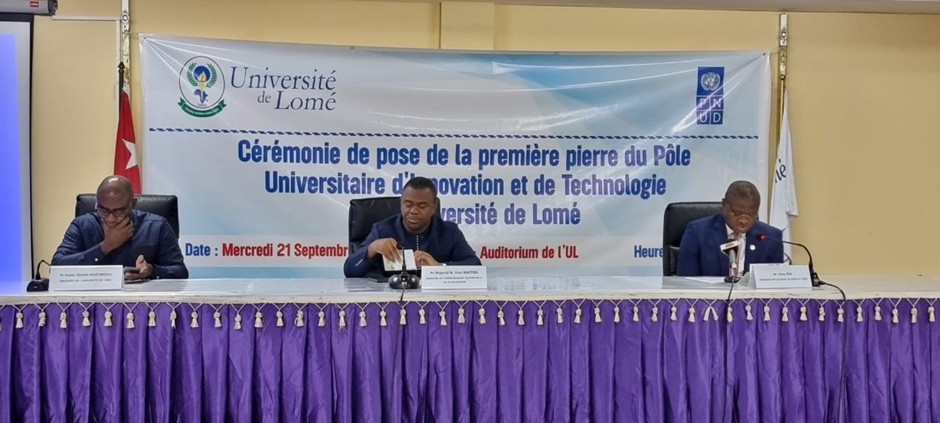 The U-Lab project cost $1.56 million (around CFA1 billion), and it is co-financed by UNDP Togo.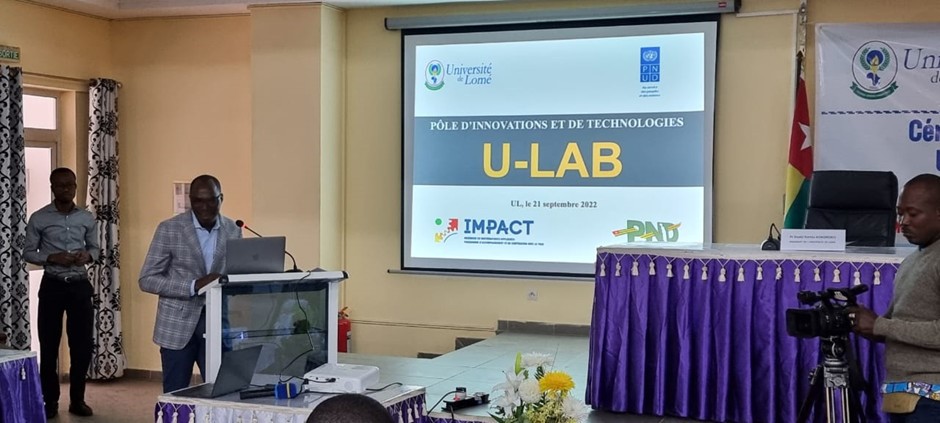 The project, in the form of a PPP (public-private partnership), was born out of the Timbuktoo initiative, launched in early 2022 by the UNDP Regional Bureau for Africa. This is an initiative that aims to trigger the startup revolution in Africa, according to UNDP Togo.
Countries covered by the Timbuktoo Initiative will get $1 billion over 10 years. This money is to be used to build an innovation network consisting of 8 pan-African hubs, focusing on key areas (foodtech, greentech, fintech, healthtech).
Ayi Renaud Dossavi