(Togo First) - An estimated sum of over CFA35 billion have been dedicated to the construction works on the 75 km-long Sokodé-Bassar road launched last Saturday.
The works were launched by the Prime Minister herself, Victoire Tomégah-Dogbé. The project, which is being executed by Soroubat's local subsidiary, includes expanding, and asphalting the Malfakassa bypass and the exit connecting the N°1 National Route to the N°17 National Route. The project is scheduled to be completed in 24 months.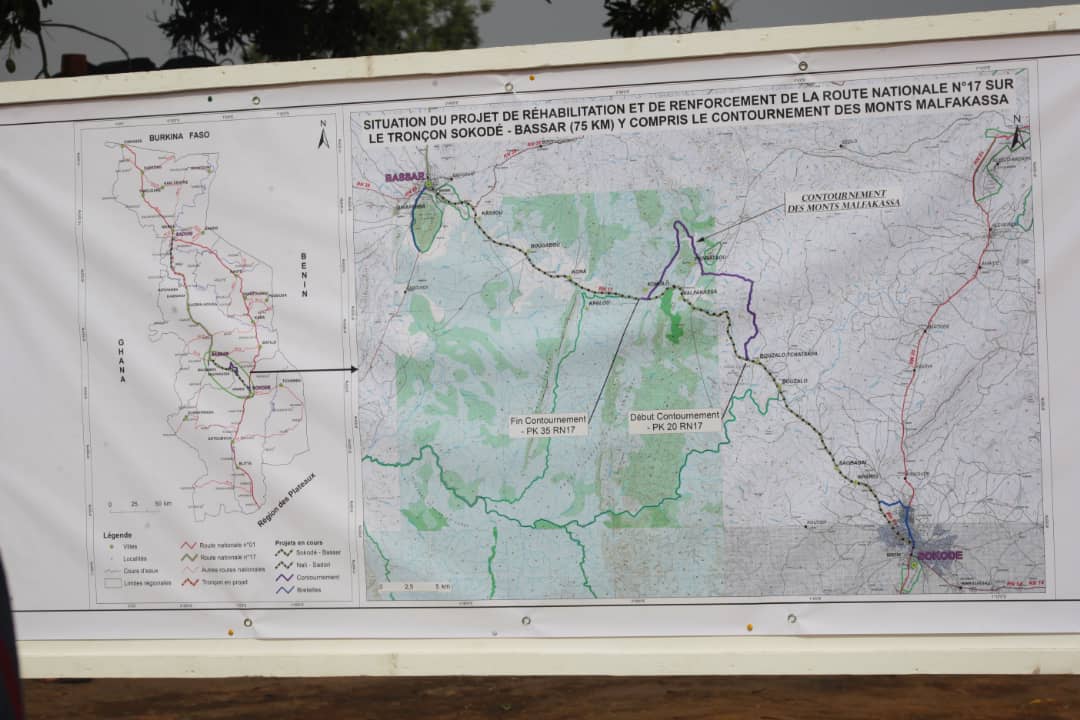 Souroubat Togo is also responsible for enlarging part of the Togokomé-Aneho road (20 km) and has already done the same for a 26.1 km-long axis on the Kpélé Govié –Atakpamé road (66.1 km).
Séna Akoda