(Togo First) - The Tunisian-African Business Council (TABC), which supports Tunisian investments and businesses in Africa, will dispatch a delegation to Togo from September 11 to 15, this year. The news, disclosed by the organization on July 12, was relayed by several Tunisian media.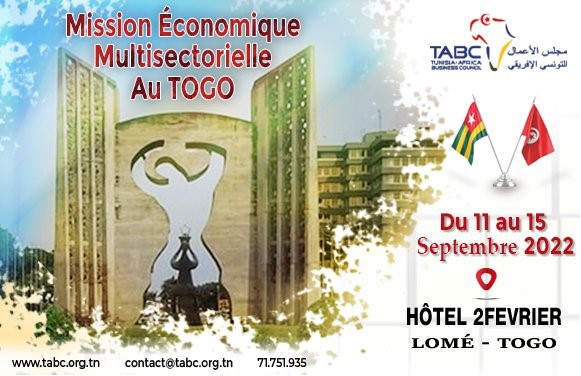 The delegation will be carrying out an economic mission, the first of its kind. This mission will be organized in partnership with the Togolese Ministry of Investment Promotion, the Agency for the Promotion of Investment and the Free Trade Zone, and the Chamber of Commerce and Industry of Togo.
It will assess Togo's strengths for investment and explore the opportunities the West African country has to offer.
According to the TABC, Togo is "a dynamic destination" with many assets and great opportunities for investors; especially because of "its advantageous geostrategic position in West Africa". Togo, indeed, connects the coast to many of its landlocked neighbors, such as Burkina Faso, Niger, and Mali. Its position on the Abidjan-Lagos axis also facilitates exchange with other coastal countries (Benin, Nigeria, Ghana, and Côte d'Ivoire).
"Togo also has a growth rate of 5.3%, a port, and a world-class airport–which make the country a reference regional hub, political stability and leads West Africa's banking sector, in terms of hosted headquarters," the Tunisian council noted.
Ayi Renaud Dossavi