(Togo First) - Started less than a year ago, the construction of Cimenterie de la Côte ouest-africaine (CimCo) is about 70% complete. As initially scheduled, the works should be over by September this year.
This was disclosed by the ministry of trade and industry on April 15. The announcement was made after Kodzo Adedze, minister of trade and industry, visited the construction site.
A total of 878 people, including 600 Togolese, are working to erect the factory which is a subsidiary of Cim Metal Group. The latter is owned by Burkinabe mogul, Inoussa Kanazoé.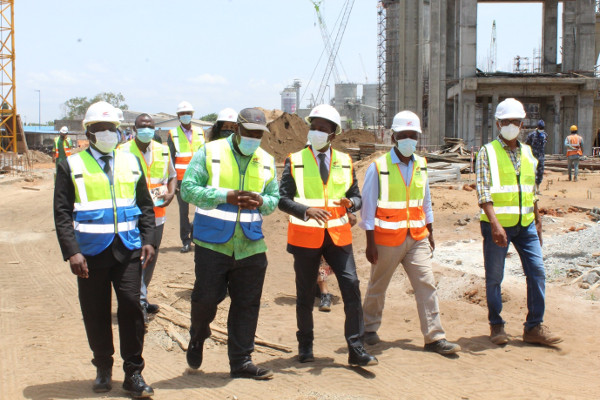 The plant is projected to produce about 2.5 million tons of cement, every year. The overall cost of this project is CFA65 billion, CFA20 billion of which was secured from the BOAD as a loan. In the long run, the project should create 1,000 direct and 500 indirect jobs.