(Togo First) - President Faure Gnassingbé of Togo and President Emmanuel Macron of France met at the Elysée yesterday, May 10. It was the second official visit of the African leader to France in two years.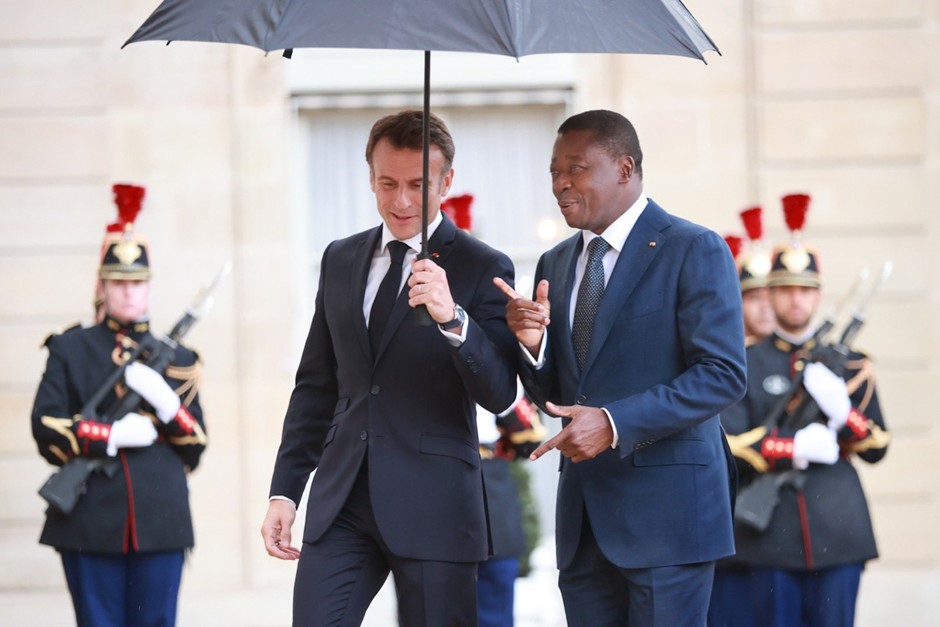 The two men talked mainly about peace and security issues, at the global and regional levels. They also discussed bilateral cooperation between their two countries.
The meeting, according to reliable sources, was "an opportunity to discuss Togo's important role in the fight against terrorism, cross-border crime, and violent extremism in West Africa and the Sahel, as well as Faure Essozimna Gnassingbé's constant commitment to regional peace and stability."
Before their discussion, Gnassingbé and Macron posed for a traditional photo on the steps of the presidential palace.
Esaïe Edoh