(Togo First) - Lomé is hosting a 4-day assessment meeting that could lead to the adoption of the ECOWAS Interconnected Management System for Goods in Transit (SIGMAT). Customs officers from eight West African countries (Benin, Burkina Faso, Côte d'Ivoire, Ghana, Mali, Niger, Senegal, and Togo) are taking part in the meeting.
The system is financially and technically backed by the World Bank. It is a solution that aims to make transit declaration easier among the ECOWAS States. If adopted, the tool will be tested in the eight countries represented at the ongoing meeting, and later expand to others in the region.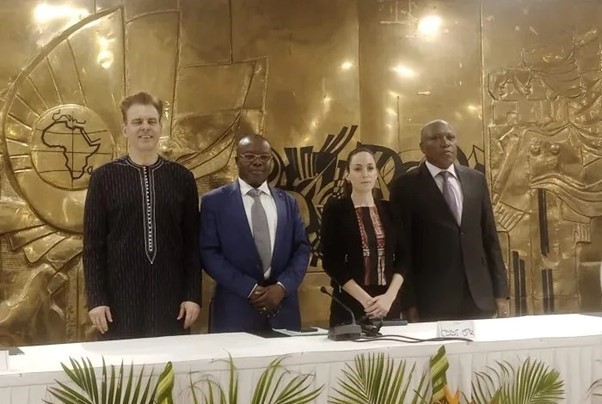 "This meeting aims not only to evaluate the interconnection of the computer systems of the customs administrations, but also to examine the draft agreements and framework instructions to make SIGMAT effective on the corridors of the eight countries, and soon on all corridors of our sub-region," said Essien Kakra Kwawo, Commissioner of Customs and Indirect Rights of the Togolese Revenue Office (OTR).
Specifically, the SIGMAT will enable interconnected customs services to instantly share information on goods in transit. This should ensure transparency at all levels. According to customs actors, the mechanism is beneficial to both customs administrations and economic operators as it significantly cuts waiting times and delays at borders.
Esaïe Edoh