(Togo First) - As part of measures to support the population against the impact of crises on the cost of living, the Togolese government, via its ministry of trade, announced the reduction in toll fees for certain types of vehicles. The measure is effective today, July 28.
Vehicles concerned are commercial vehicles (buses and heavy trucks) used for transporting goods and people.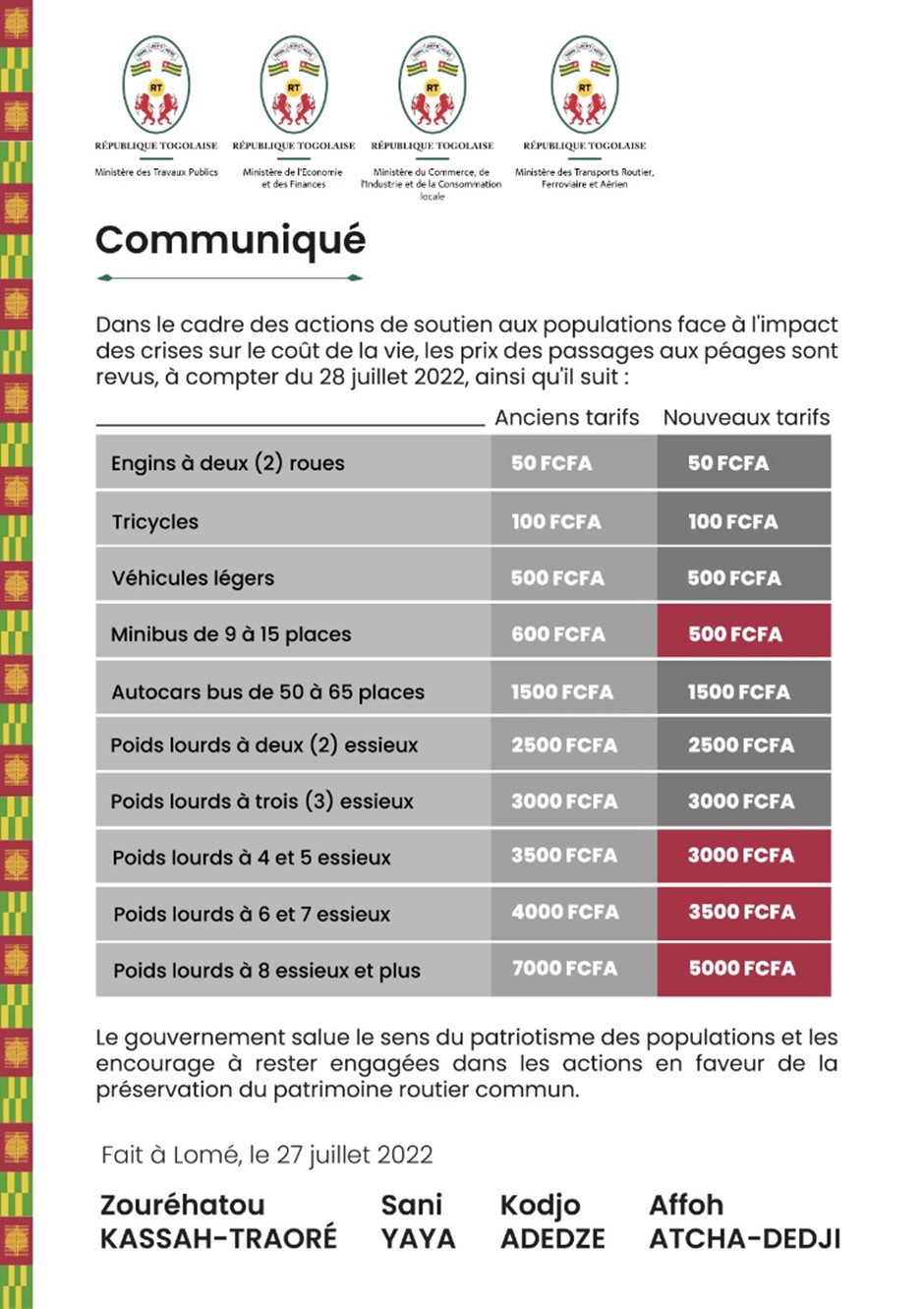 For example, 15-seat minibusses now pay CFA500, instead of CFA600 at toll booths; at the same time, 4- and 5-axle trucks no more pay CFA3,500 but CFA3,000.
Still, to help populations cope with the high inflation, in the transport sector especially, the government announced the suspension of taxes such as the Motor Vehicle Tax for this year.