(Togo First) - Togo gained 18 places in the 2020 economic freedom index published by the Heritage Foundation. The country is the 140th freest country (over 180 countries worldwide) and 29th out of 51 countries in Africa.
Despite still being considered as mostly unfree by the Foundation, the economic freedom score of Togo increased by 3.8 points to stand at 54.1 points.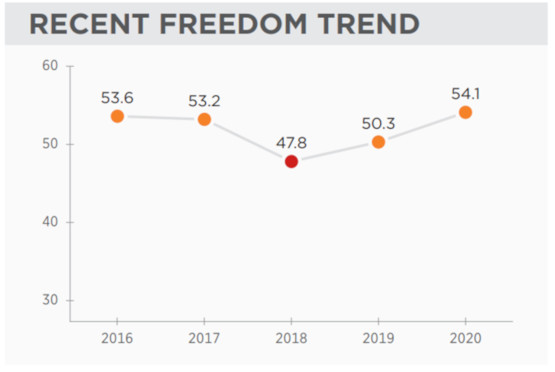 The index covers 12 freedoms regrouped into four big categories: Rule of law (property rights, judicial effectiveness, government integrity); Government size (tax burden, government spending, fiscal health); Regulatory Efficiency (business freedom, labor freedom, monetary freedom); Open markets (trade freedom, investment freedom, financial freedom).
Overall, Togo made progress in most of the areas covered, due to the recent reforms introduced to improve its business climate.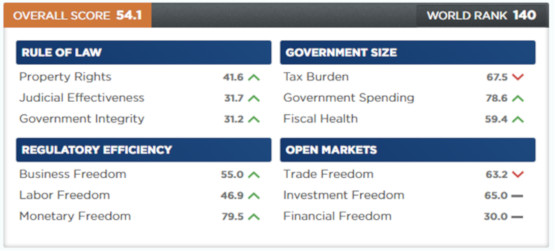 In Africa, Mauritius came first (29th freest country in the world) with a score of 74.9 points. In West Africa, Côte d'Ivoire and Ghana respectively ranked 101st and 104th worldwide with scores of 59.7 points and 59.4 points.
However, Togo is ahead of others like Egypt (142nd in the world), Brazil (144th), Cameroon (145th), Ethiopia (146th), and Malawi (152nd). It should be noted that most African countries are in the lower part of the index.
Singapore tops the rankings, followed by Hong Kong (2nd), New Zealand (3rd), Australia (4th), and Switzerland (5th). They are considered by the Heritage Foundation as truly free.
Ayi Renaud Dossavi