(Togo First) - Several African countries want the U.S. African Growth and Opportunity Act (AGOA) adopted in 2000 to run for 10 years more. Togo is one of them. Representing her country at the 20th African Growth and Opportunity Act (AGOA) Forum, the Togolese minister of trade, Kayi Mivedor, pleaded for the extension. Held on November 2-4 in Johannesburg, South Africa, the Forum's theme was "Partnering to Build a Resilient, Sustainable, and Inclusive AGOA to Support Economic Development, Industrialization and Quality Job Creation".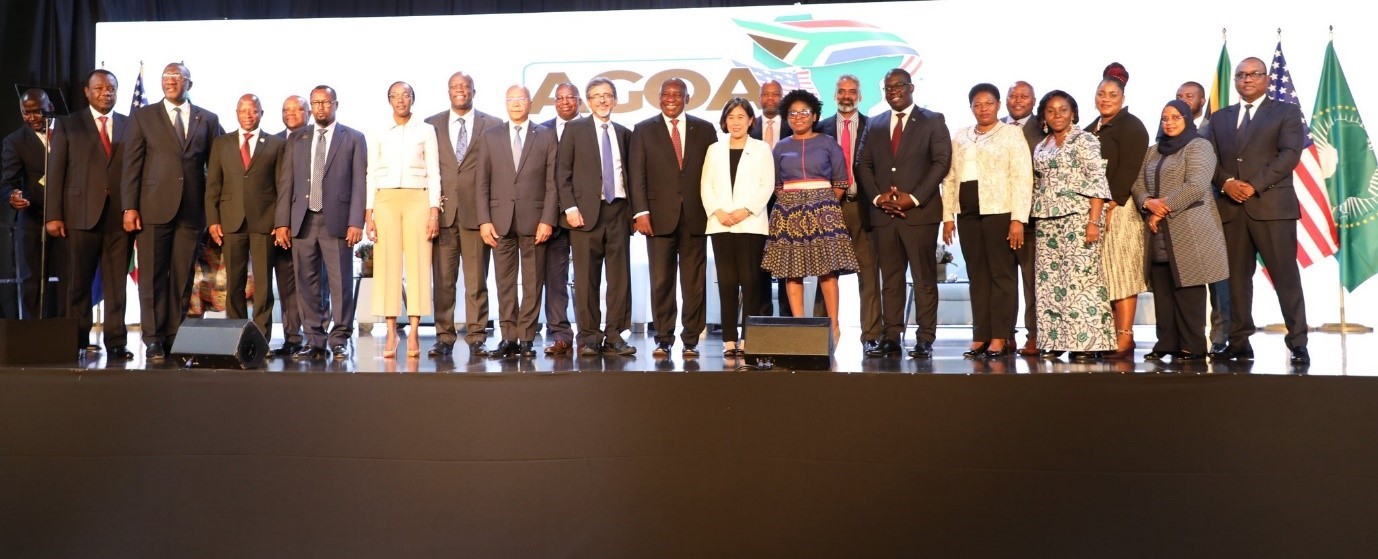 During the forum, the Togolese minister underscored how Togo benefits from the AGOA, saying: "Access to the US market under AGOA has contributed to the development of small and medium-sized enterprises (SMEs), particularly those run by women and young people in the textile and agri-food sectors."
The Act has also "helped attract investment in industrialization programs, leading to the creation of thousands of jobs", according to the official.
Mivedor then stressed that extending the AGOA would help secure "new investors, and increase investments to support various industrialization programs".
According to the U.S. representation at the meeting, the request for extension will be "studied thoroughly " by the US Congress.
A transformative tool for strengthening inclusive prosperity in sub-Saharan Africa, AGOA offers duty-free access to the U.S. market for over 6,800 different products.
Esaïe Edoh