(Togo First) - WAEMU countries have been dealing with a surge in inflation in recent months and according to recent figures released by the Union's Central Bank, BCEAO, things are not getting any better. In a report issued on May 31, the institution wrote that the inflation rate in the region rose to 6.8% in April 2022, from 6.6% and 6.1% in March and February, respectively.
Food, Accommodation, and Transport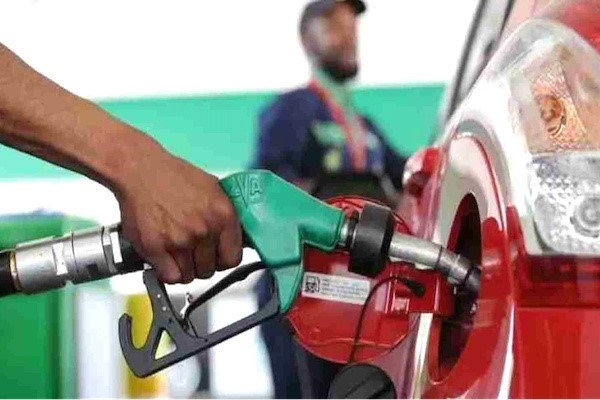 The increase was mainly driven by a jump in prices of food products, accommodation, and transport costs. The overall contribution of these elements to inflation flew from 0.4 and 0.2 percentage points in March 2022 to 0.5 and 0.3 percentage points, respectively. This was after the rise in fuel prices, across the whole WAEMU area.
Togo, which still had one of the lowest costs last quarter in nominal terms, experienced the largest increase; +17.8% in March, according to the Central Bank (over the period, Benin and Mali, which already had higher prices in nominal terms, experienced an increase of 10.1% and 14.9%, respectively).
Meanwhile, crude price was up by 62.7% YoY.
Food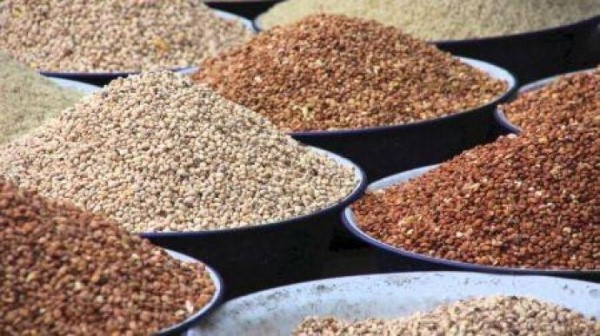 Similarly, the BCEAO notes that food prices in the WAEMU went up 12.1% in April, and 12.4% in March this year. In this segment, the increase was lowest in Togo, compared to its neighbors Burkina Faso (+43.4%), Mali (+20.4%), and Niger (+11.8%).
The report attributes the spike to "the surge in global prices of food imported by the Union, in connection with the Russian-Ukrainian crisis, since the two countries provide about 30% of the global supply of wheat."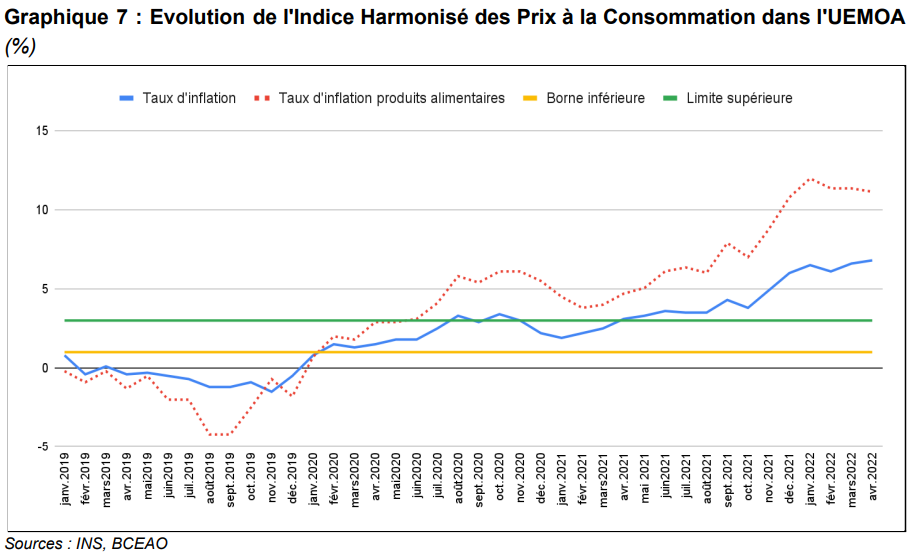 Accommodation
The higher accommodation costs for their part were also attributed to an increase in prices of solid and liquid fuels (+1.3% and +16.2%). These include diesel, primarily, but also wood and charcoal to a lesser extent.
The increase in the price of cooking gas was particularly significant in Benin (+26.8%), Mali (+17.5%), and Togo (+16.4%), amid soaring global prices.
As for firewood, Togo is the most impacted, with its cost flaring up 20.0%. After Togo come Niger (+10.5%) and Senegal (+4.1%). This situation is attributed to the higher cost of transporting wood to major urban centers.
Finally, the underlying inflation rate (calculated by excluding the most volatile prices) came out at 5.0% in April 2022, up from 4.5% in March 2022 across the whole WAEMU.
"Pressure on food prices explains 62.3% of the increase in underlying inflation," the BCEAO said, highlighting that the rise in the prices of certain foodstuffs concerns oils (+17.1%), dried vegetables (+18.1%), flour (+17.9%) and meat (+8.6%).
Due to this economic situation, marked by a high cost of living, WAEMU governments, Togo's especially, have been taking steps to curb pressure on consumers.
Ayi Renaud Dossavi