(Togo First) - Rose Kayi Mivedor, Togo's minister for the promotion of investment, had an official meeting with several Togolese embassies yesterday, December 22. Mivedor and her staff were looking to establish a collaboration framework with the embassies to attract more investments in Togo.
Around 30 embassies -including France, England, the U.S, Japan, and India's- took part in the talks.
"You are the international channels through which these reforms and actions implemented by the government will be relayed to our international partners," said Mivedor, while stressing the importance of "transparency, availability of information, facilitation" in the interactions.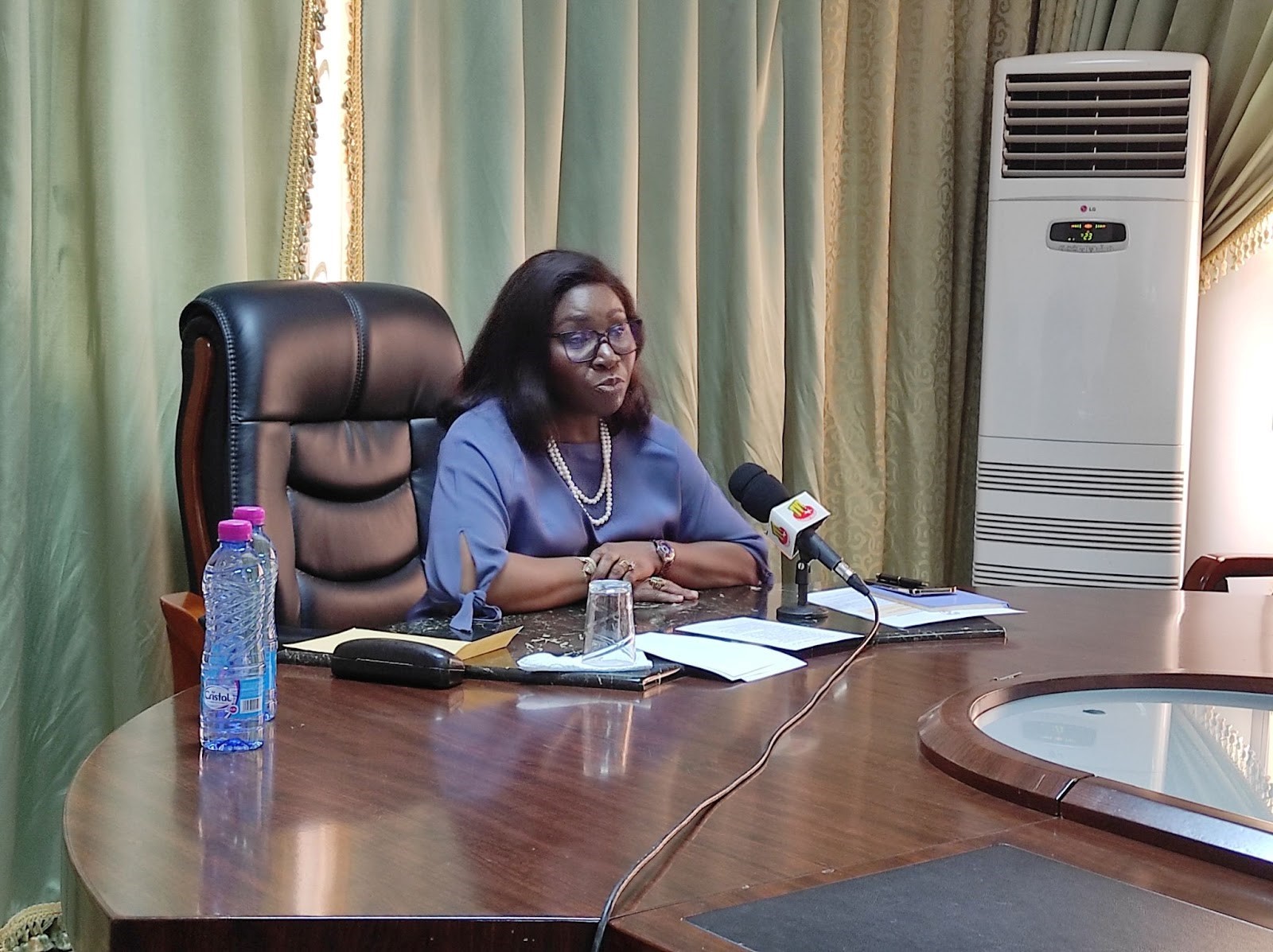 "Our country is open to sustainable partnerships, and an enabling legal framework has been put in place with the PPP law that was adopted in December 2021. The structures of reception, support and facilitation are present and operational. It is this message that I would like you to relay," she added, while assuring that the Investment Promotion Agency and the Free Zone (API-ZF) are pursuing reforms to make things easier for investors and boost trust and transparency between them and public administrations.
"The agency is therefore your go-to source for information, and it ensures that our future partners and investors know about the various investment opportunities that our country offers."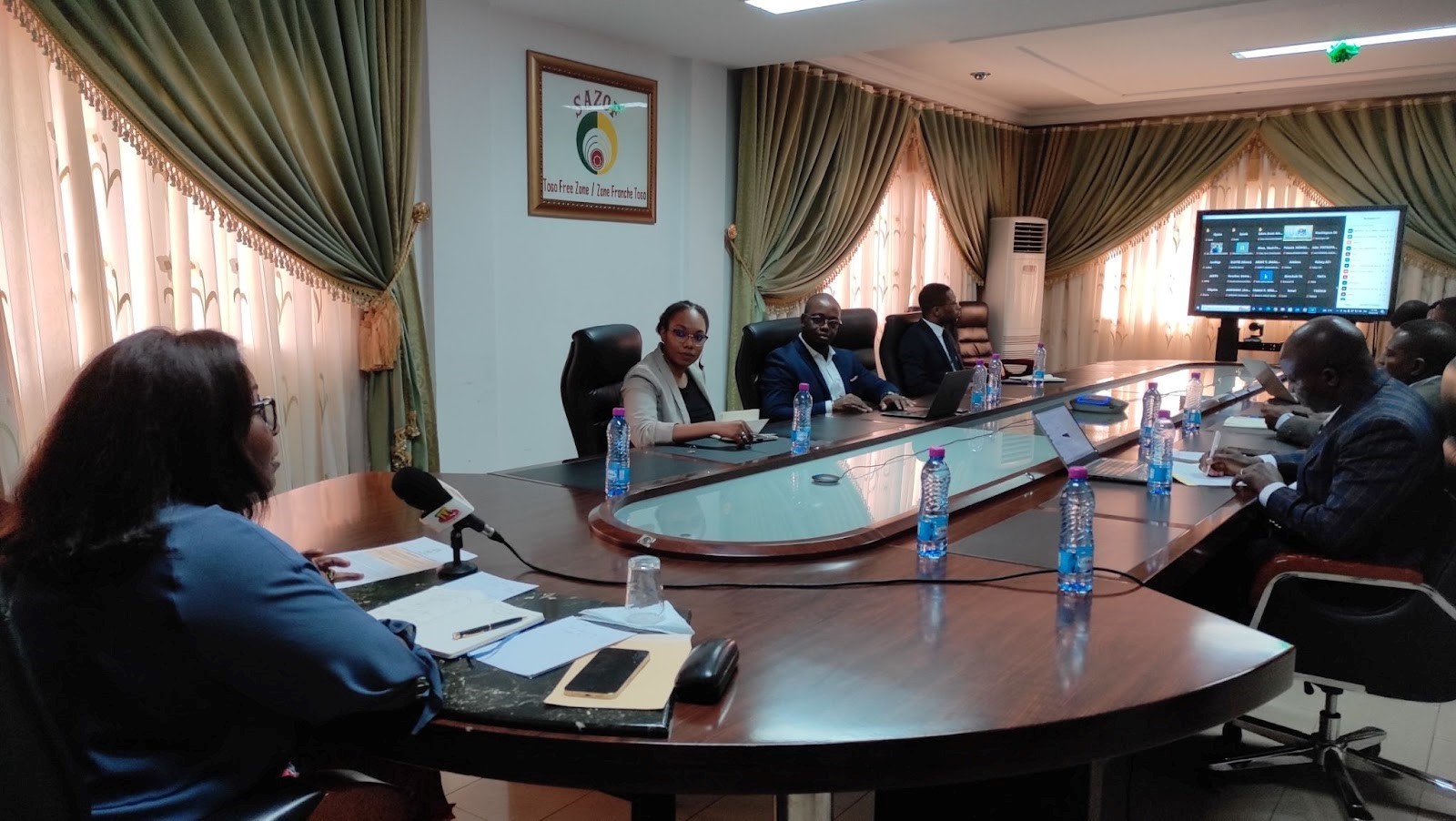 Also during the meeting, the ministry for investment promotion and its operational arm, the API-ZF, briefed participating diplomats on the favorable conditions put in place for foreign investors, as well as on results achieved leveraging technical and financial supports. The MPI's motive in sharing this information with the embassies was to encourage them to organize activities and spark foreign investors' interest for Togo.
Regarding the results achieved, in 2021, 38 projects were approved in the Free Zone and under the Investment Code, for a total amount of CFA277 billion–58% of which were FDIs. According to the MPI, sectors that attracted most of the investments were clothing, wood and building, agrifood, mechanics and services.
At the end of September 2021, 24 more projects were approved, totalling an investment of CFA107 billion–81.9% of FDIs and 25.3% as national direct investments (NDIs).
The ministry for investment promotion also presented various Togolese sites that attract investment, notably the Industrial Platform of Adetikope (PIA).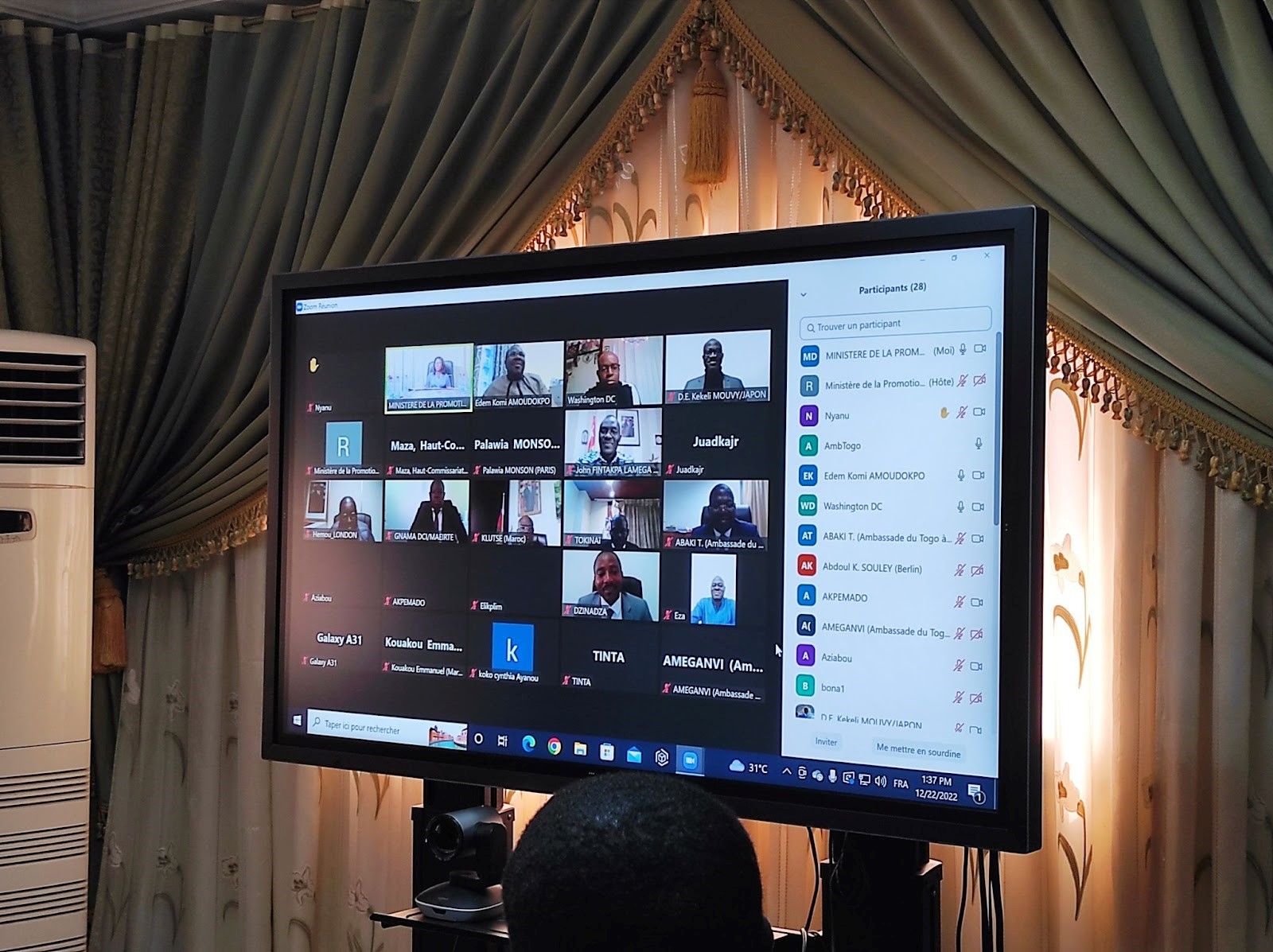 "The PIA stands today because of five investment projects, including three in the free zone and two in the investment code, valued at about CFA125 billion," said Rodrigue Akue-Atsa, adviser to the Ministry of Investment Promotion.
Mivedor's ministry added that several roadshows, similar to the ones organized in the UK, or with clothing investors at the PIA, are scheduled for 2023, both within and outside the country.
Ayi Renaud Dossavi