(Togo First) - Sungaz and Atingan Solutions are the two startups that will respectively represent Togo and Benin at the grand finale of the 2021 edition of the EDF Pulse Africa Contest next December in Paris. They were picked among eight other startups at the end of the Togo-Benin phase of the "EDF Africa Pulse Tour" which was hosted by the Energy Generation support structure on November 22 in Lomé.
The two startups tackle the same challenge with almost-similar products. Sungaz's solution is a photovoltaic induction cooker that also provides access to electrical energy.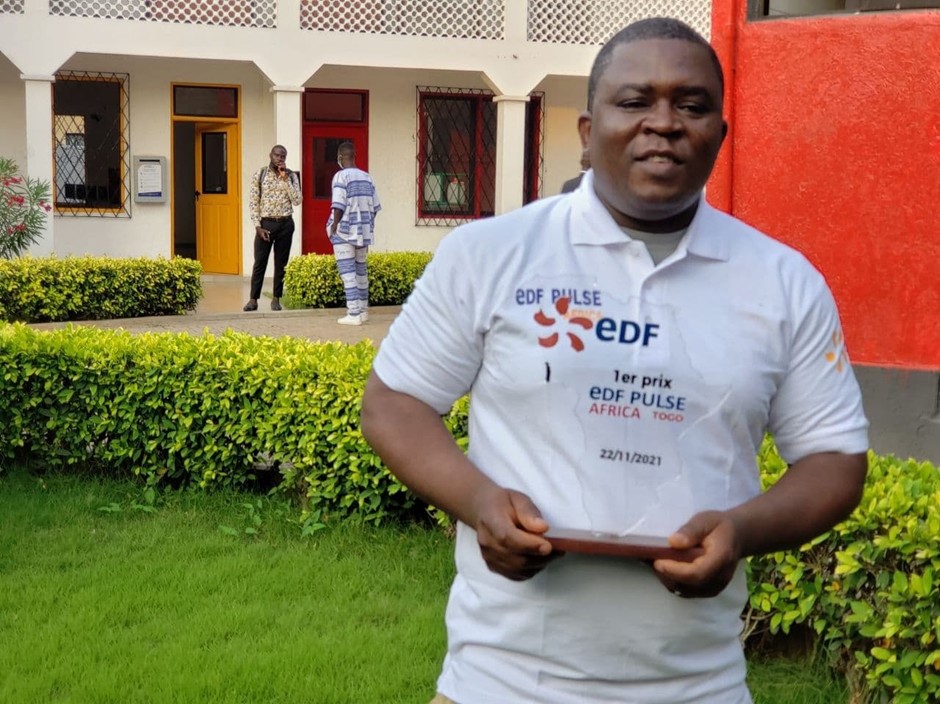 Chief of Project, Sungaz, holding his trophy
Regarding Atingan Solutions, it offers eponymous fireplaces equipped with solar panels and accumulators. It has so far sold 5,000 units of these fireplaces, which also have lamps and USB ports, in Benin. "This project has been approved by the entire jury. We are very proud of it and hope it will represent Benin well," said Anderson Ahoua Boua, Off-GRID business manager at EDF, and a member of the jury.
Besides these two projects, the jury picked Pneumo Generator, a project which promotes an autonomous energy production and storage device for rural and semi-rural areas, as "favorite project." The prototype will get tailored support in Lomé for its development and deployment.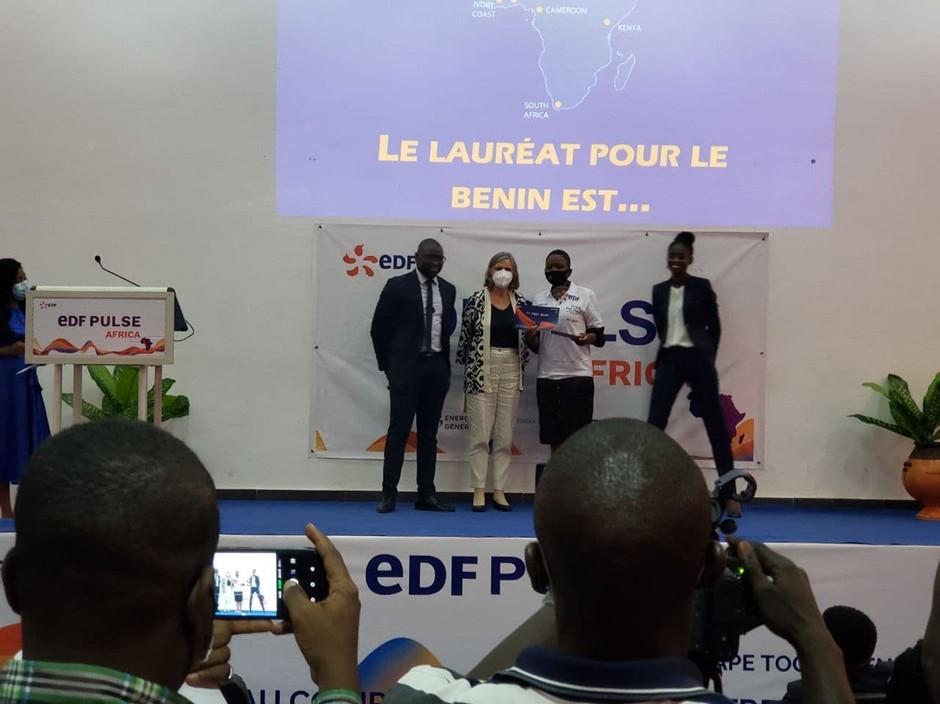 From left to right, Anderson Ahoua Boua, Jocelyne Caballero (French ambassador to Togo), the representative of Atingan Solutions, and Astria Fataki
"Each of the winners for his or her country was unanimous. It must be said that the projects are of very high quality. And so we are very proud to send them to the final" said Astria Fataki, founder and CEO of Energy Generation.
The award ceremony was attended by Jocelyne Caballero, Ambassador of France to Togo and Mila Aziable, Minister Delegate, in charge of mines and energy. "The Ministry of Mines and Energy, which I head, is fully involved in the initiative that brings us together today and which aims to encourage and support local entrepreneurship in contributing to energy transition in the power sector," said Mila Aziable before reiterating the full commitment of the Togolese government, EDF and its partners to "keep strengthening cooperation ties and coordinate entrepreneurship-supporting actions more effectively."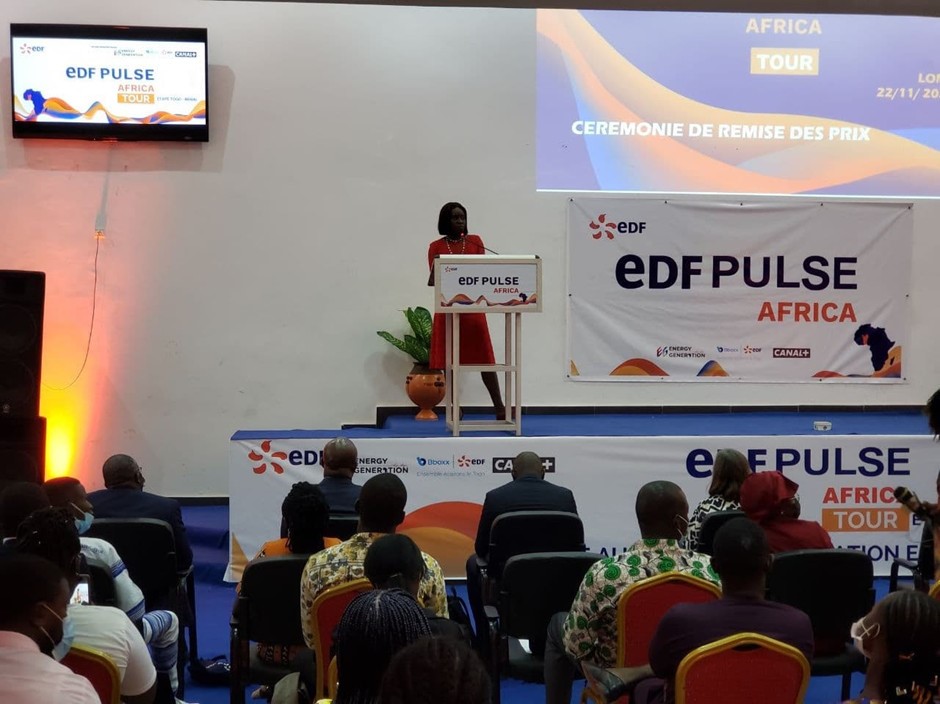 Mila Aziablé during her speech
The EDF Pulse Africa Contest was launched in 2018 by Electricité de France group. Its purpose is to provide innovative African SMEs and Startups that operate in the power sector financial (cash prize of up to €15,000) and technical support via the EDF Pulse Africa Factory acceleration program. In 2019, the Togolese Adakpo Boutamekpo, who was a member of the 2021 jury for the Togo-Benin phase, won the second prize at the EDF Africa Pulse grand final.
Klétus Situ