(Togo First) - The UK's new ambassador to Togo, Harriet Claire Thompson, presented her credentials to the Head of the State, Faure Gnassingbe, on Monday, June 27th. On the occasion, she renewed her country's commitment to boost cooperation with Togo, in sectors like security, trade, infrastructure, health, and business.
"It is truly an honor to serve as the UK's ambassador to Togo. It is a beautiful country. I am here to strengthen relations in the areas of security, trade, infrastructure, health, and business and to explore new opportunities for cooperation," Thompson declared.
She also congratulated Togo for its recent adhesion to the Commonwealth, an association of nearly 60 countries and more than 2.5 billion people. Togo officially joined the association at the closing session of the Commonwealth Head of Government Meeting in Kigali, Rwanda, on June 24-25, 2022.
Commenting on this subject, Thompson, who is also the British High Commissioner for Ghana, and non-resident ambassador to Burkina Faso and Benin, noted that "Togo should be congratulated for joining the Commonwealth. Given the importance of Commonwealth values in the world, it is good to have Togo as a member. It is something worth lauding."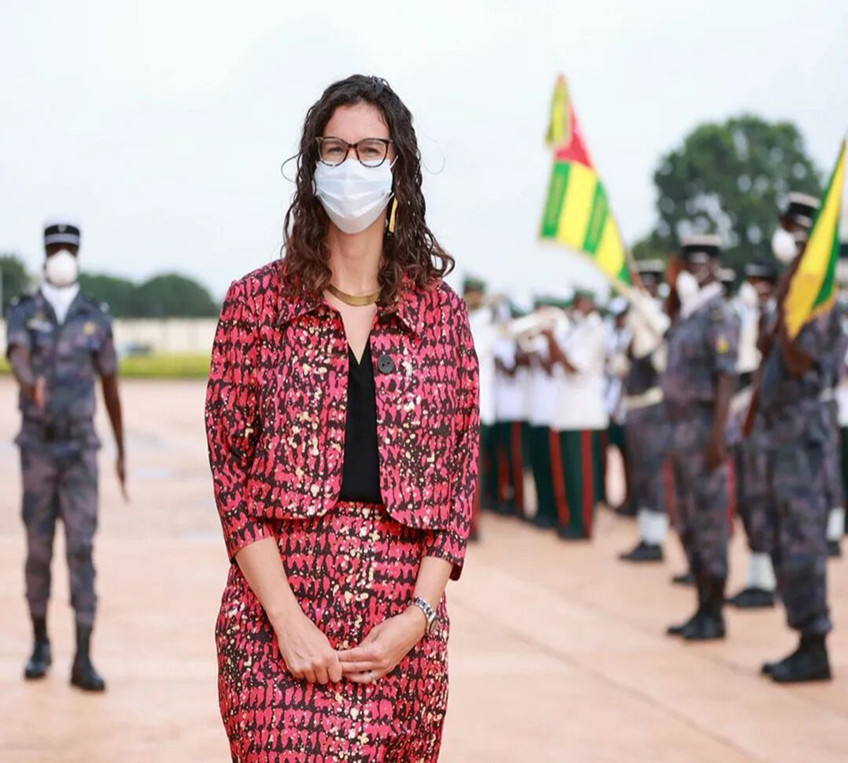 According to the Togolese Presidency, now that Togo has joined the Commonwealth, existing partnerships between Togo and the UK should experience "a qualitative leap."
"Our country will also benefit from the Commonwealth Fund for Technical Cooperation (CFTC) for the implementation of priority projects of the Government Roadmap 2020-2025," said the Togolese Presidency.
In this regard, Thompson, who is based in Accra, said: "I am also here with my colleagues from UKEF, our export credit agency, to explore opportunities in infrastructure, transport, health, etc. ... "
Indeed, Louis Taylor, Executive Director of UK Export Finance (UKEF), was also in Lomé with the new ambassador. UKEF, let's recall, has mobilized 600 million pounds sterling in 2018 to support several projects in sub-Saharan Africa.
Ayi Renaud Dossavi