(Togo First) - Togo's first carrier hotel, Lomé Data Centre, was inaugurated on June 4 by President Gnassingbé.
It took two and a half years to build the digital facility. Located in Lomé, over a plot of one hectare, the center will serve to store and secure national data, as well as provide colocation server hosting services to private operators.
"As Togo modernizes and digitizes, platforms are created. These must be hosted in a secure and reliable data center. Lomé Data Centre is a major infrastructure and is of strategic importance," said Cina Lawson, Minister in charge of the digital economy and digital transformation.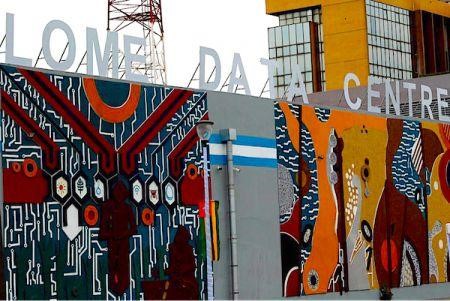 Built by Cfao Technologies, and Centro, a Togolese company, the project was monitored by APL France, a data center expert. At a cost of CFA1.7 billion, it was financed by the World Bank, via the West African Regional Communications Infrastructure Program, WARCIP-Togo.
Lomé Data Centre is managed and operated by Africa Data Centres (ADC), a subsidiary of Liquid Intelligent Technologies. It is controlled by Société d'Infrastructures Numériques (SIN), a heritage company managing the digital assets of the Togolese state.
"The value of bringing strategic public telecommunications assets together in one entity is to ensure optimized use of the networks for all and to leave no existing network unused," said Attia Byll, Managing Director, INS.
The centre has an administrative block, five server hosting rooms (of 133 m2 each), including four for private operators. Each of the rooms is made up of 36 server bays and is connected by a fiber optic network.
The temperature will be kept low by a cooling circuit. The whole center is powered by a redundant 1 Megawatt primary power source, in addition to two 1000 kVA generators.
"The Lomé Data Center is in the process of being certified by the American Uptime Institute as a Tier 3+ facility," said Ali-Kpohou Mayéki, coordinator of WARCIP.
Togo, let's remind, eyes becoming a digital hub by 2025. The country has placed digitalization at the heart of its five-year development plan, and launched last February, a body to protect its cyberspace. In this framework, it is on e-ID Togo, a biometric identification project.
Klétus Situ