(Togo First) - Following a massive $ 1.5 billion investment in Bitcoin by Elon Musk, CEO of Tesla, the price of this virtual currency recently surged above $50,000. This is a good time to introduce Donaldson Sackey, a Togolese international footballer, entrepreneur, stylist, and architect. Sackey, in his 30s, recently launched his cryptocurrency.
Why launch his cryptocurrency? What challenges surround cryptocurrencies, knowing that most central banks in the world, especially in Africa, are reluctant to adopt them?
Could cryptocurrencies be a curse or a threat to African economies? In this interview, the young Togolese entrepreneur gives his take on the matter.
Togo First: Who is Donaldson Nukunu Sackey?
Donaldson Nukunu Sackey: Donaldson Nukunu Sackey is an entrepreneur who owns several businesses in Europe and Africa. He is the CEO of Timeless Capital Technology.
He was also a Togolese international and professional footballer. Thanks to his work, he has appeared twice in Forbes magazine and once in Forbes 30 Under 30.
Togo First: You were a football player, a Togolese international. How did you go from being a footballer to launching your digital currency? What drove you towards fintech?
DNS: I believe that as we grow, we learn many things. Some of them may serve us later in our lives. I was always interested in technology. My father was a computer scientist and he influenced me a lot. At 12, when I had some spare time I would fix my classmates' computers. Later, I attended business school, and alongside my football career, I started studying computer science at the University of Applied Sciences. I think we learn a lot in our life that we apply when the time comes. For me, launching a cryptocurrency that is dedicated to Togo is a service rendered to the country.
TF: Last September, you launched your cryptocurrency, the Timeless Capital Coin. What is the particularity of this new digital currency?
DNS: The Timeless Capital Coin is a cryptocurrency that is powered by an ecosystem of Blockchain-based tools and services, designed for entrepreneurs of developing countries in Africa and elsewhere. It allows entrepreneurs to convert cash into cryptocurrencies. This could be a blessing for African countries; it will help governments overcome the main barriers to development, such as high inflation, embezzlement, and corruption.
What is special about Timeless Capital is that it will have a physical cryptocurrency bank in the future. That way, customers will be able to convert their cryptocurrency to cash or buy it from Timeless Capital Cryptocurrency Bank. Our currency will be patronized by various businesses and will also be established as a means of payment.
We also plan to tackle social issues, particularly in Togo, by creating blockchain technology schools and programs.
TF: How valuable is the Timeless Capital Coin in the cryptocurrency market today?
DNS: The Timeless Capital Coin is currently worth $ 0.10 on the market, but we are working to increase its value to, at least, $ 1 in the next couple of years. Of course, you never know, it might even exceed our expectations.
TF: With Timeless Capital Coin, you can make the "African dream" a reality. How could this Blockchain-based currency help young African entrepreneurs, in particular Togolese, for whom access to finance is a real hassle?
DNS: Africa, which has one of the largest populations in the world, is still struggling to exploit its digital economy. There is no doubt that the potential is huge as more than half of the population is under 25. Our goal is to train this youth on cryptocurrency and allow them to learn about it.
A lot of people in Africa use more than one phone and don't have a bank account, so why not use this feature to create a platform with a banking system? This would allow entrepreneurs in Africa, including those in Togo, to harness their digital economy.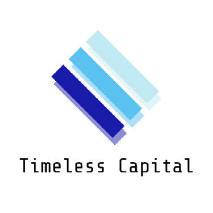 TF: About your cryptocurrency, you suggested it may be the blessing Africa needs to overcome problems like public fund embezzlement and corruption. What do you exactly mean by that?
DNS: If we're talking about a Blockchain system, it's not just cryptocurrency, it's more the technology behind it. Blockchain technology can enable people who are not connected to banking services to access resources that may have been inaccessible to them.
For example, people would have access to new ways to save money, pay their bills, etc. Others will be able to apply for loans, sell their products and services, and create their resources to conquer other niches in their communities, through decentralized Blockchain-based applications.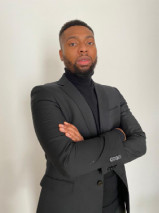 TF: The rise of cryptocurrencies in recent years has raised many concerns about cybercrime. In Togo, for example, several criminal groups have been dismantled. How can people protect themselves against cyber scammers in this context?
DNS: Timeless Capital greatly focuses on teaching Blockchain technologies. We are going to train people to easily identify scams. Such things happen when there is a lack of knowledge about cryptocurrency. We cannot blame the cryptocurrencies themselves, because scams happen everywhere.
TF: What is your vision of the African cryptocurrency and Blockchain market in the coming years?
DNS: Cryptocurrencies have been around for over a decade now, but what is driving Africa's crypto-renaissance today? This has to do with different factors, such as the ability of Africans, concerning finance, to implement modern technological changes. In Africa, the advanced technology sector has developed, and this is particularly true in sub-Saharan countries. Africa will be one of the strongest continents relative to the cryptocurrency market since digital currencies mean more freedom for many.
As a Togolese, I see a lot of potential for this country because cryptocurrency is not yet widespread in West Africa. If we look at mobile money companies like M-Pesa which has been operating since 2007 and now dominates the mobile money market, I think we should always be open to innovations at their early stages, instead of being latecomers.
Blockchain or cryptocurrency technology is Africa's future. It facilitates or improves digital infrastructure. Do we have to wait until it is well-established in Europe, the US, Asia before adopting it?