(Togo First) - Togo must strive to achieve food self-sufficiency to accelerate its economic development. Faure Gnassingbe, the Togolese president, voiced this opinion last Saturday, at Tsévié, as the second part of the Agricultural Producers Forum was closing.
We must feed ourselves, live from our agricultural activities, and provide for ourselves and our families to better invest in the economic development of the country, the leader said.
According to him, efforts made so far by the government to this end are insufficient and must be increased for Togo to depend less on food imports. "The efforts we have been making for so many years have not yet allowed us to feed ourselves. We are forced to buy chicken and fish from outside, and often not of good quality. As we do not produce enough, we make do with these products that come from elsewhere, perhaps at low prices, but not always good for our health."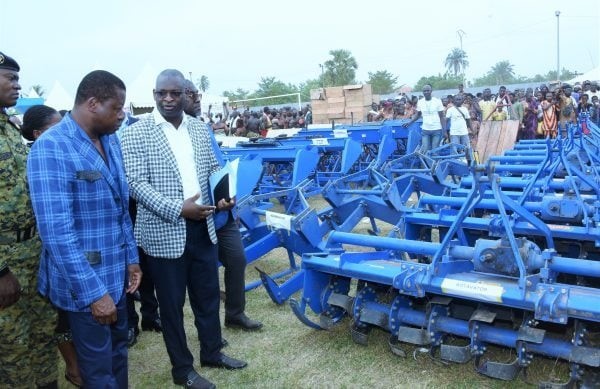 "When we think of tomorrow's agriculture, what we think of is mechanization, irrigation, export, and we see bankers running after you (farmers) with financing offers. I am convinced that we will find ways to achieve this if we work together," President Gnassingbé added.
The Head of State and his collaborators, just like they did in Dapaong, met with various groups of the maritime region. The talks aimed to encourage farmers to produce more and foster inclusive management in the agricultural sector. They also covered some topics falling under the Togo 2025 Government Roadmap.
Esaïe Edoh