(Togo First) - Germany will provide €20 million to back sustainable projects in Togo. The deal was inked on November 16, by the Togolese ministry of decentralization and the German development bank KfW.
Set to extend over the next four years, the financing will help improve public services in three regions: Kara, Plateaux, and the Central region.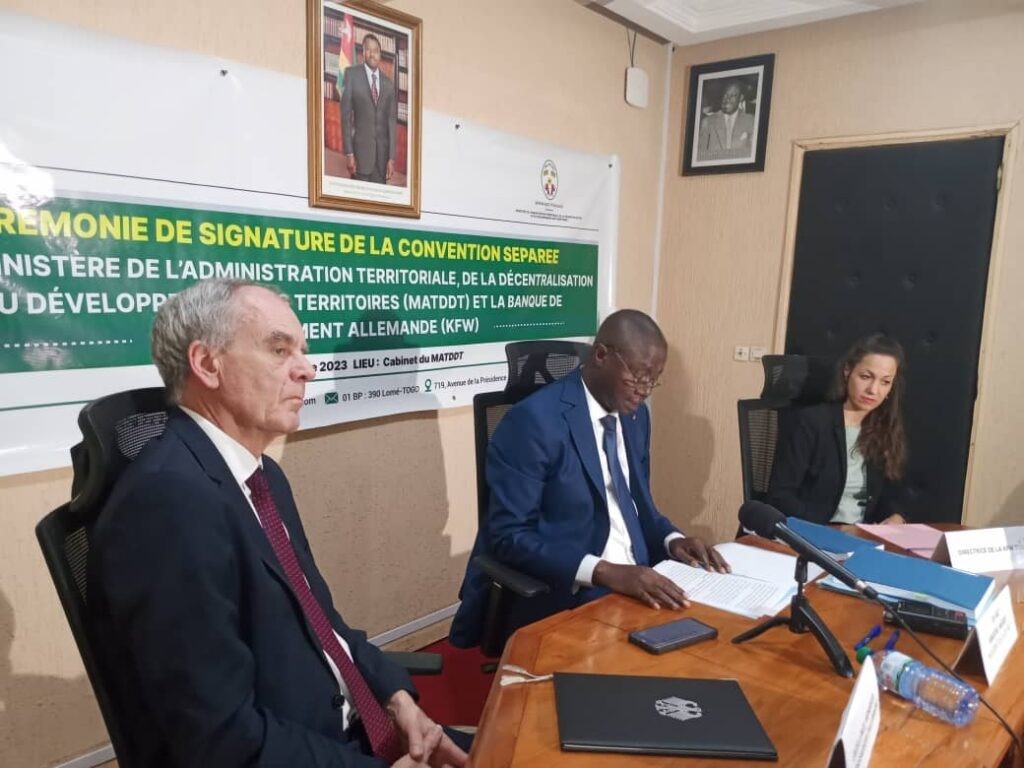 According to Hodabalo Awaté, minister of decentralization, "This new approach has the advantage of enabling projects to be carried out with a programming and execution horizon that will take into account the aspirations of our populations."
The funds will be directed to tender-based projects focused on building educational and health infrastructures, markets, and water supply facilities.
The support falls under the Support Program for Municipality Financing (Programme d'Appui au Financement des Communes, PAFC).
Esaïe Edoh