(Togo First) - In December 2021, CanalBox became the leading provider of fixed broadband in Togo, by users. The fiber-to-the-home supplier of Vivendi Africa Group (GVA) stripped the crown from Togo Telecom.
It doubled its number of subscribers from 18,000 to 36,000 in the past year, while Togo Telecom lost more than 4,000 of them (Ed. note: from 32,000 to 28,000).
CanalBox dominates the market with over 54% of its shares - that is more than the shares of the other operators, including Togo Télécom, Café Informatique, and Teolis, combined.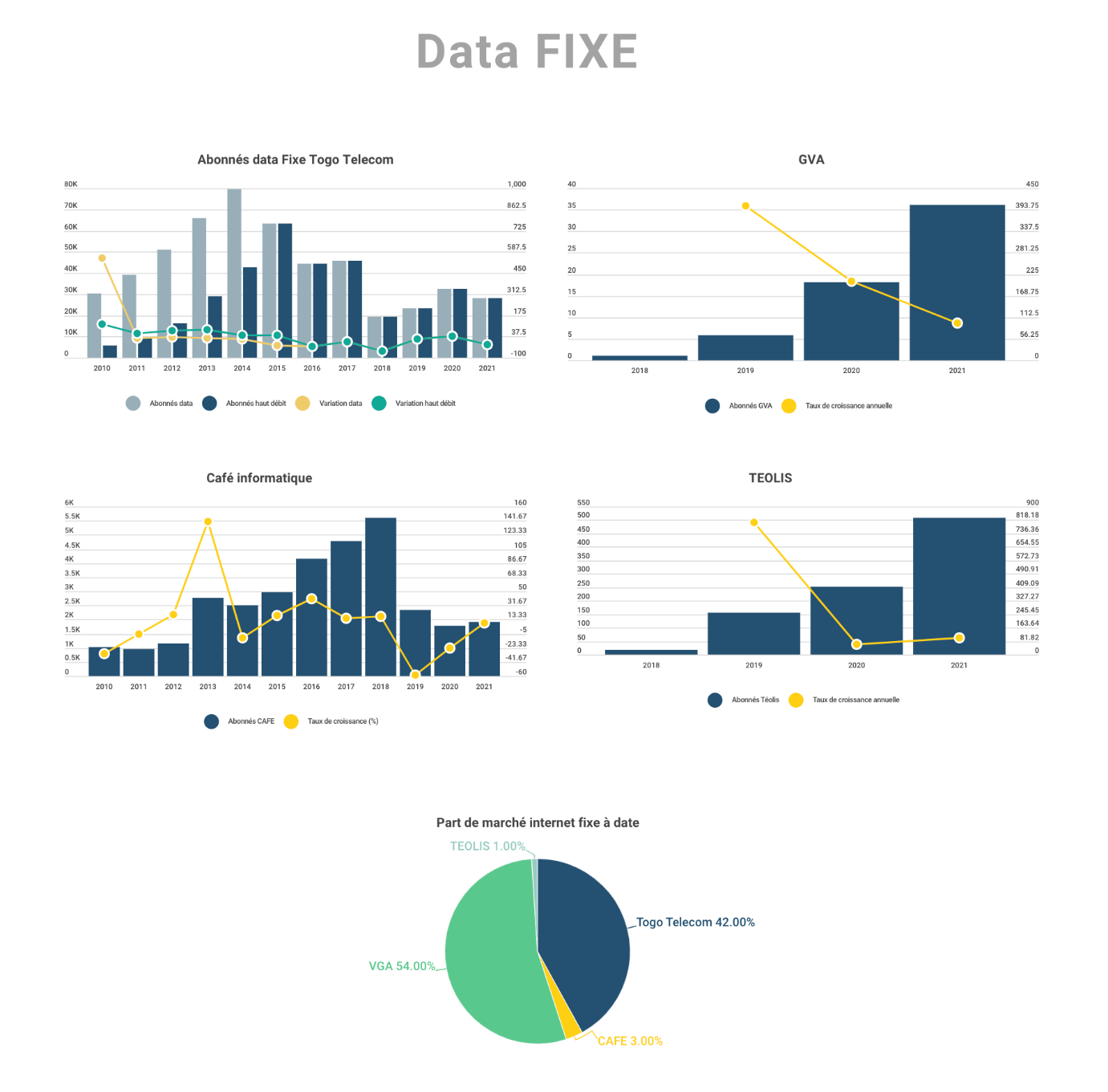 But…
Togo Telecom keeps its crown in terms of turnover. Last year, it earned CFA34 billion, its highest since 2017, while CanalBox earned only CFA5.7 billion.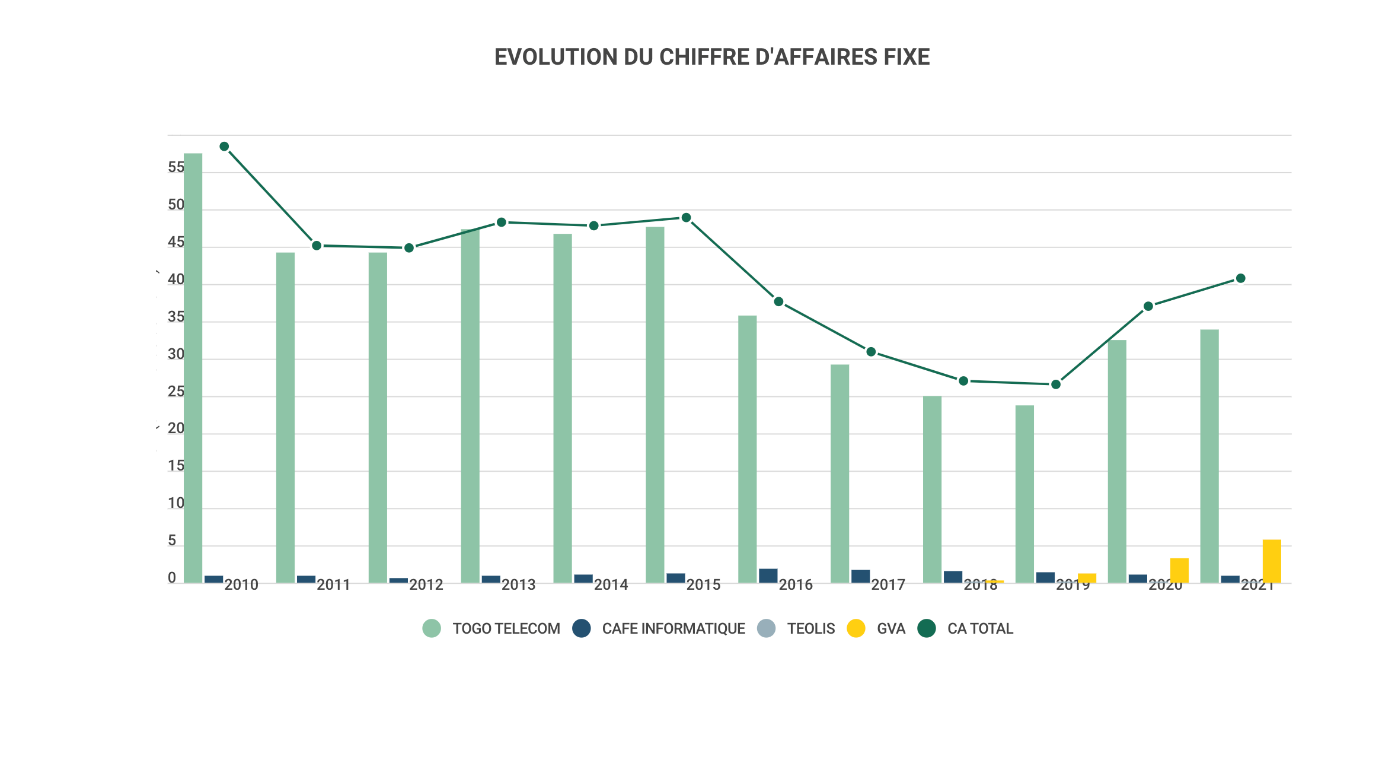 Together, both competitors generated 96% of the revenues of the broadband market in Togo, a market worth more than CFA40,000 billion. The gap between their revenues, however, can be explained by their offers' structures, and the types of clients that they serve.
Indeed, although GVA has launched a business offer in addition to its residential packages for the general public - fiber to the home (CFA15,000 and CFA30,000), Togo Telecom still benefits from its historical customer base, big companies especially. Also, Togo Telecom's offers seem more varied, including nearly a dozen packages ranging from CFA15,000 to CFA200,000 for business offers.
Fiacre E. Kakpo