(Togo First) - Sunu Bank Togo recently secured Payment Card Industry Data Security Standard (PCI DSS) certification. The document was presented to the public last Friday, September 9.
The bank's CEO, Myriam Adotevi, and other top executives were present. Also present was Ali El Azzouzi, General Manager of Dataprotect, the information security firm that helped Sunu Bank Togo secure the certification.
Sunu Bank has now joined the likes of Orabank and Ecobank which have the same certification.
"This event is the culmination of several months of work by our teams, who have worked to achieve this compliance," said Myriam Adotevi. "Sunu Bank Togo was born from the takeover of BPEC (Banque Populaire pour l'Épargne et le Crédit, ed.) and since 2019, we have begun a vast program to put us in the international standards of a major bank," she added.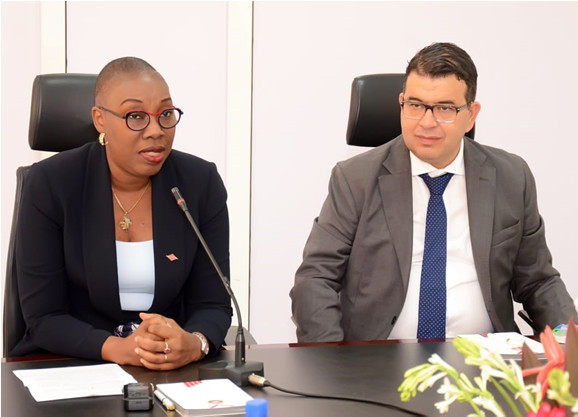 VISA cards
With the PCI DSS, the Togolese subsidiary of the group founded by Senegalese Pathé Dione can now issue VISA cards, which cover more than 180 countries in the world. This is also part of the structure's plans to expand its offer.
"In terms of electronic banking, we now offer our customers GIM UEMOA cards...and very soon VISA cards. We are engaged in the process and we have almost completed it," said the manager.
In addition to the main banking players, fintech companies that offer payment solutions also hold the PCI DSS. This is the case of the Ivorian online payment aggregator Cinetpay, which has been present in Togo since 2020
Ayi Renaud Dossavi